Deputy Prime Minister – Minister of Investments and Foreign Trade of Uzbekistan Sardor Umurzakov in Ashgabat held talks with Deputy Chairman of the Cabinet of Ministers of Turkmenistan, co-chairman of the Intergovernmental Commission (IGC) on trade-economic, scientific-technical and cultural cooperation from the Turkmen side Esenmyrat Orazgeldiyev.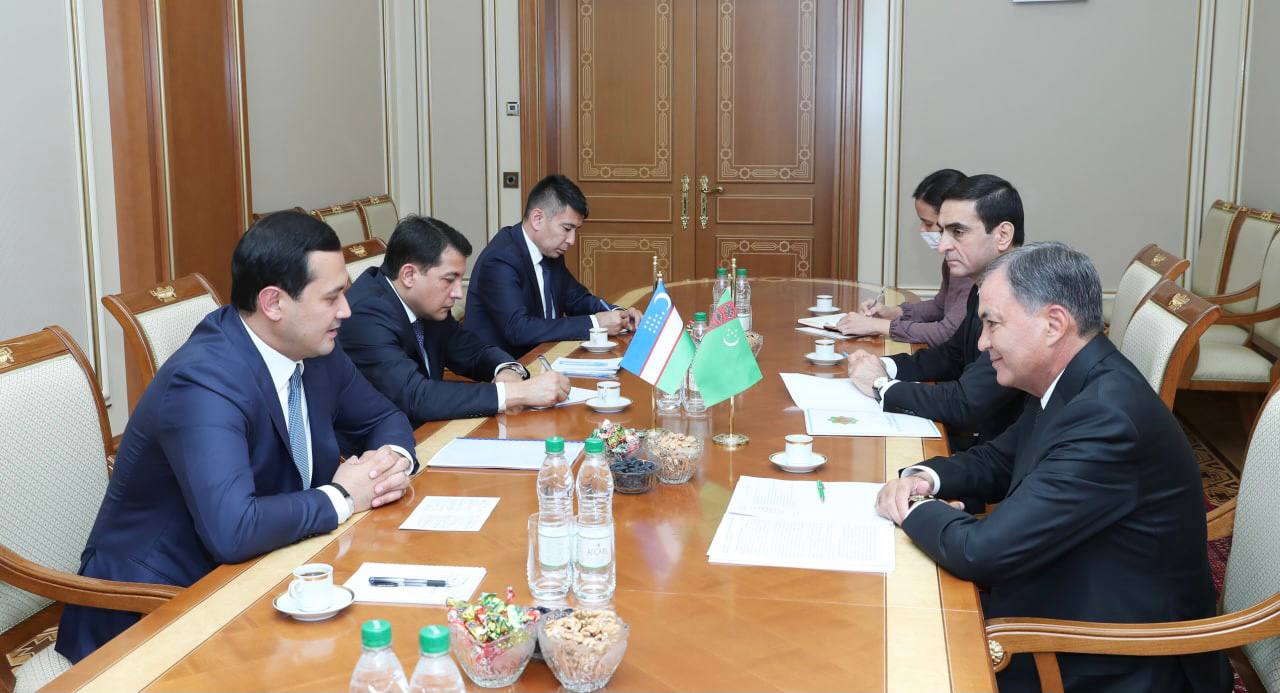 During the negotiations, the significant potential in the development of multifaceted interaction between the two states was emphasized, the urgency of mobilizing available resources and opportunities for deepening cooperation in priority areas was noted, the MIVT press service reports.
An agreement was reached to hold the next meeting of the IGC in Uzbekistan in the near future. Also, within the framework of the IGC, the second meeting of the Uzbek-Turkmen Business Council will be organized. The joint work of the relevant ministries and departments of the two countries will be intensified, aimed at forming an agenda for upcoming events and working out new investment projects and trade agreements.
Separately, the parties dwelled on the prospects for the development of cooperation in the fields of transport and logistics. It was agreed that the ministries of transport of the two countries will work out the issues of resuming direct flights and international road communications in compliance with sanitary-epidemiological requirements.
Also, work will be carried out to develop joint measures to increase the throughput of border crossing points, eliminate tariff and non-tariff barriers to the growth of mutual trade and increase the efficiency of using transport capacities and transit potential of the two countries.
The developed measures and proposals will be combined in an appropriate "roadmap" for the further development of transport corridors linking the Republic of Uzbekistan and Turkmenistan.