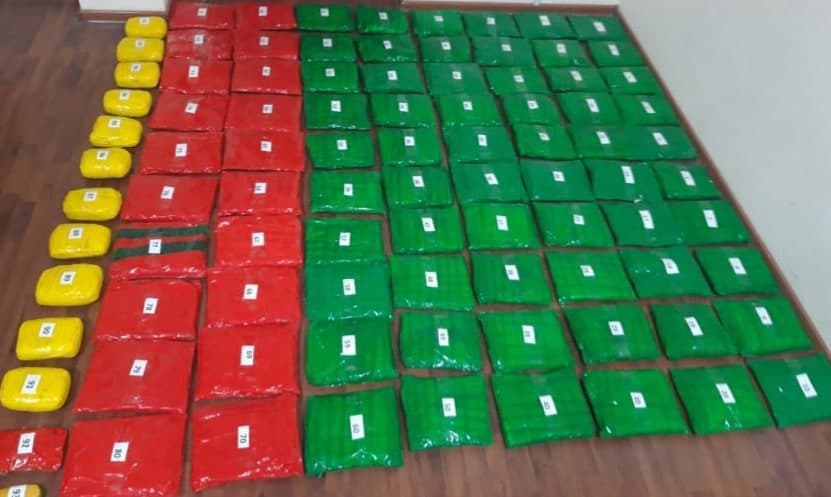 At the "Sariosiyo" border post in the Surkhandarya region, the driver of a truck carrying about 100 kilograms of drugs to Uzbekistan was detained. This was reported to Kun.uz by the press service of the Customs Committee.
On August 25 at 03:30, a Mercedes-Benz truck driven by a citizen of the neighboring state entered the "Sariosiyo" border customs post of the Customs Administration of Surkhandarya region.
When the load on the truck was properly inspected, the driver stated that he had been loaded with 20 tons of yarn and provided the relevant documents.
Customs officers inspected the truck's trailer with the help of a service dog, it was found that 93 polyethylene bags were hidden in the lower part of the front side.
When the polyethylene packaging was opened, it was found that 82 packages contained 85 kilograms 505 grams of heroin and 11 packages contained 11 kilograms 425 grams of hashish.
It was noted that a criminal case has been initiated by the customs authorities under the relevant articles of the Criminal Code. An investigation is underway.
According to the press service of the Customs Committee, over the past period, customs officers, in cooperation with various law enforcement agencies, have stopped the illicit trafficking of drugs weighing more than 260 kilograms in more than 300 cases.