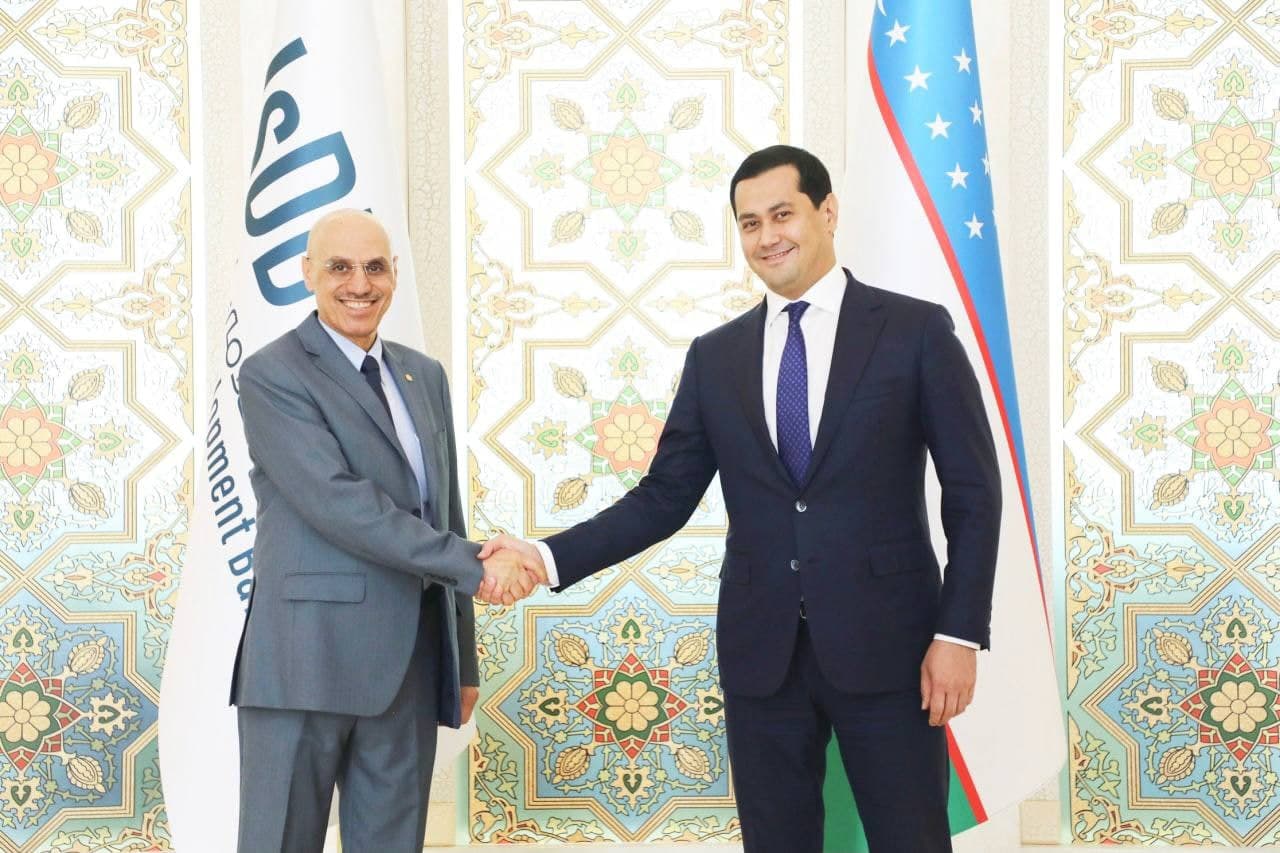 Deputy Prime Minister – Minister of Investments and Foreign Trade of Uzbekistan Sardor Umurzakov held a meeting with the President of the Islamic Development Bank Muhammad Sulaiman Al Jasser.
During the meeting, the current state of cooperation, the progress of the implementation of joint projects, as well as the prospects for deepening partnership between Uzbekistan and the IDB were discussed, the press service of the MIFT reported.
The parties reached an agreement to intensify work on the coordination of 6 new investment projects in the areas of support for small and medium-sized businesses, education, infrastructure construction, healthcare and improving the quality of life in rural areas.
The IDB and its subsidiaries, such as the Islamic Corporation for the Development of the Private Sector, the International Islamic Trade and Finance Corporation and the Islamic Corporation for Investment Insurance and Export Lending, voiced their readiness to expand mutually beneficial cooperation, with a view to building up a portfolio of joint projects in Uzbekistan.
The sides discussed the preparations for the Annual Meeting of the IDB Board of Governors, which will be held in Tashkent from 1 to 4 September this year.
More than 2 thousand people have registered to participate in the meeting. It is expected that the event will be attended by over 2,500 representatives from 57 member countries of the bank, as well as representatives of international organizations and development institutions.