The United Nations has established a logistics center in Uzbekistan to provide humanitarian assistance to Afghanistan.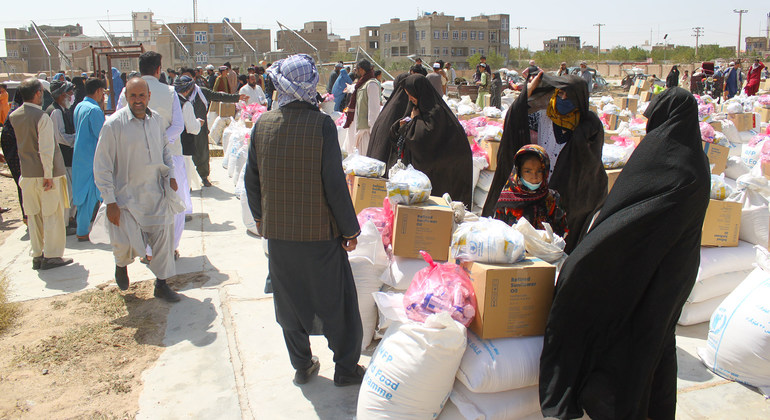 "In anticipation of the high food needs and further disruptions to supply chains, food and other stocks have been positioned at strategic border points in Pakistan, Tajikistan and Uzbekistan. A logistics hub of 5,000 square meters is also being established in Termez, Uzbekistan," the WFP spokesperson, Tomson Phir, said.
Reportedly, The WFP-led Humanitarian Air Service (UNHAS) has completed three cargo flights since the reopening of the air link to Kabul on 12 September, bringing in medical supplies on behalf of the World Health Organization.
This has enabled "humanitarian responders and much-needed relief items to reach desperate Afghans in multiple locations across the country".
It is noted that at the conference in Geneva, donor countries promised to allocate more than $1 billion for the needs of Afghans. This is almost twice the amount requested by the UN.
The Taliban has pledged to create conditions for humanitarian operations.