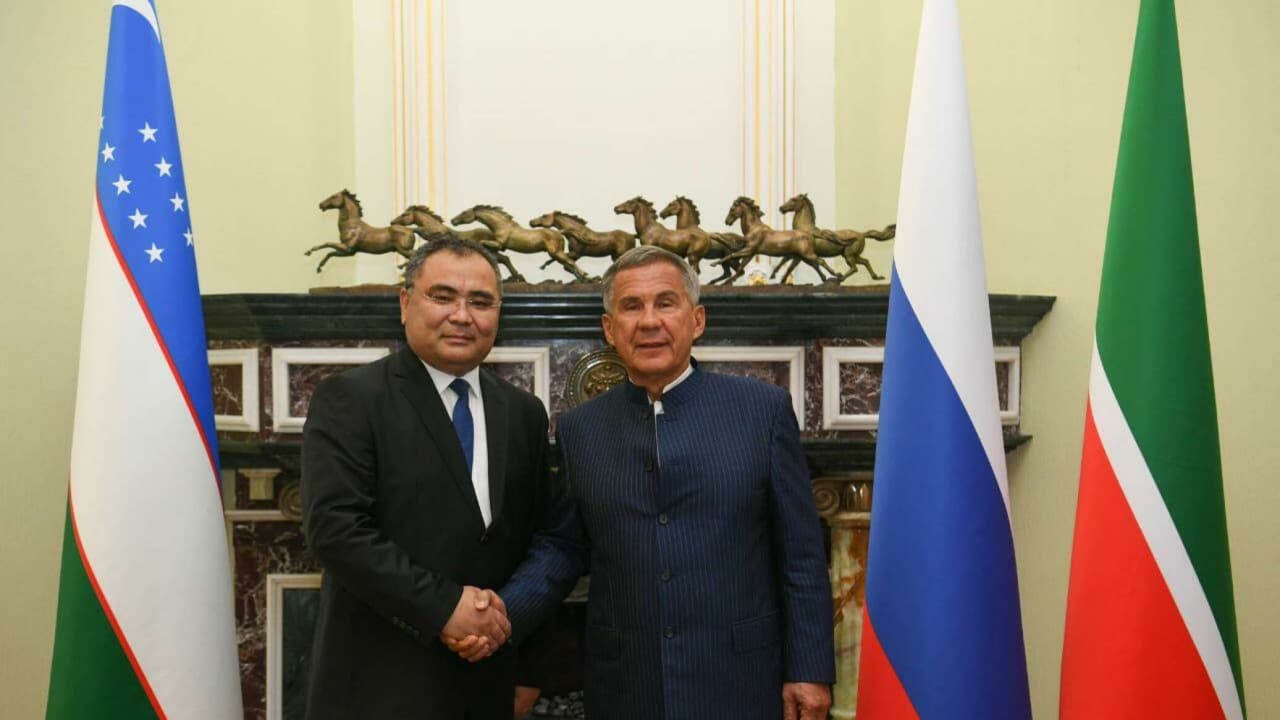 Joint startups will be implemented, and the heads of Uzbek universities will take special courses on innovative management in Kazan.
Minister of Innovative Development of Uzbekistan Ibrokhim Abdurakhmonov discussed cooperation in the field of innovations with the head of Tatarstan Rustam Minnikhanov. The meeting took place within the framework of the minister's visit to Kazan, the press service of the Innovations Ministry reports.
The delegation of Uzbekistan is in Tatarstan to participate in the TCI-2021 Global Conference. In addition, the minister will visit the Khimgrad technopolis, KFU and the IT city of Innopolis.
During the meeting, the parties discussed the forms of cooperation in the field of innovations. Ibrokhim Abdurakhmonov proposed to implement a number of joint start-up projects between Uzbekistan and Tatarstan. In addition, an agreement was reached that special courses on information management will be organized for vice-rectors for innovations of universities of Uzbekistan in Kazan.
In turn, the Ministry of Innovative Development of Uzbekistan will open a corner of Tatarstan in its exhibition hall.
A delegation from Tatarstan is expected to attend the International Week of Innovative Ideas InnoWeek-2021 in Tashkent in November.
In early September, another Uzbek delegation visited Kazan. Representatives of Uzbekneftegaz took part in the international exhibition TatOilExpo, they held negotiations on cooperation with the heads of several large oil and gas companies.