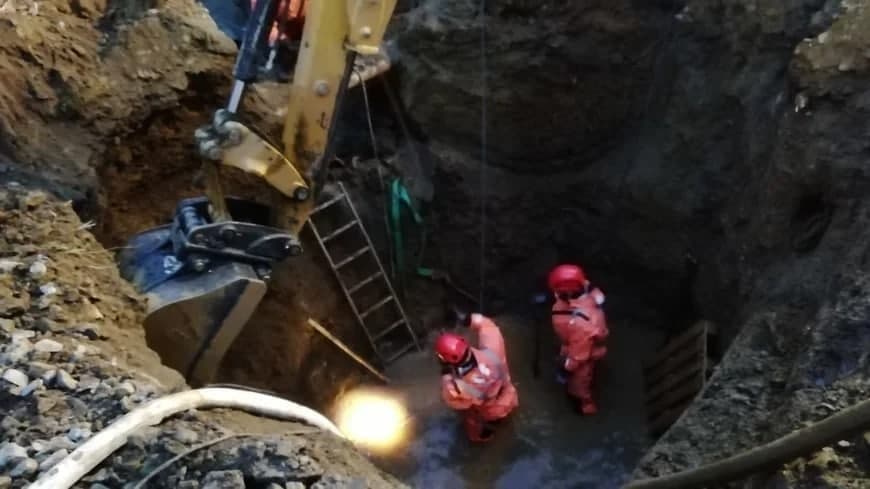 The Investigative Committee for the Sverdlovsk Oblast opened a criminal case after the death of a worker as a result of the collapse of the retaining wall of a foundation pit at a construction site in Yekaterinburg.
The incident occurred on the evening of September 22, 2021. The press service of the department reported that the case was initiated under Article 216-2 of the Criminal Code of the Russian Federation (violation of safety rules during construction). The maximum sanction is five years in prison. Currently, a set of examinations has been assigned. Specific officials responsible for ensuring the safety of work at the construction site are being established.
According to the head of the press service of the Main Directorate of the Ministry of Internal Affairs for the Sverdlovsk Oblast, Valery Gorelykh, under the rubble, according to preliminary data, was a native of Uzbekistan by the name of Umaregiyev (born in 1989). His body was removed by the Emergencies Ministry at 21:14 by local time (about two hours after the emergency).
"The situation regarding its extraction was aggravated by the fact that the seven-meter pit was filled with water from a damaged sewer pipe, into which, according to unconfirmed information, the workers tried to make a tie-in. Another native of Uzbekistan who worked on the spot, citizen Berdibekov (born in 1962), was also injured. He was taken to the trauma department of the 36th city hospital with a leg injury," the report said.