A meeting of the co-chairs of the Uzbek-Russian Intergovernmental Commission (IGC) on Economic Cooperation – Deputy Prime Minister – Minister of Investments and Foreign Trade of the Republic of Uzbekistan Sardor Umurzakov and Minister of Economic Development of the Russian Federation Maksim Reshetnikov was held in Tashkent.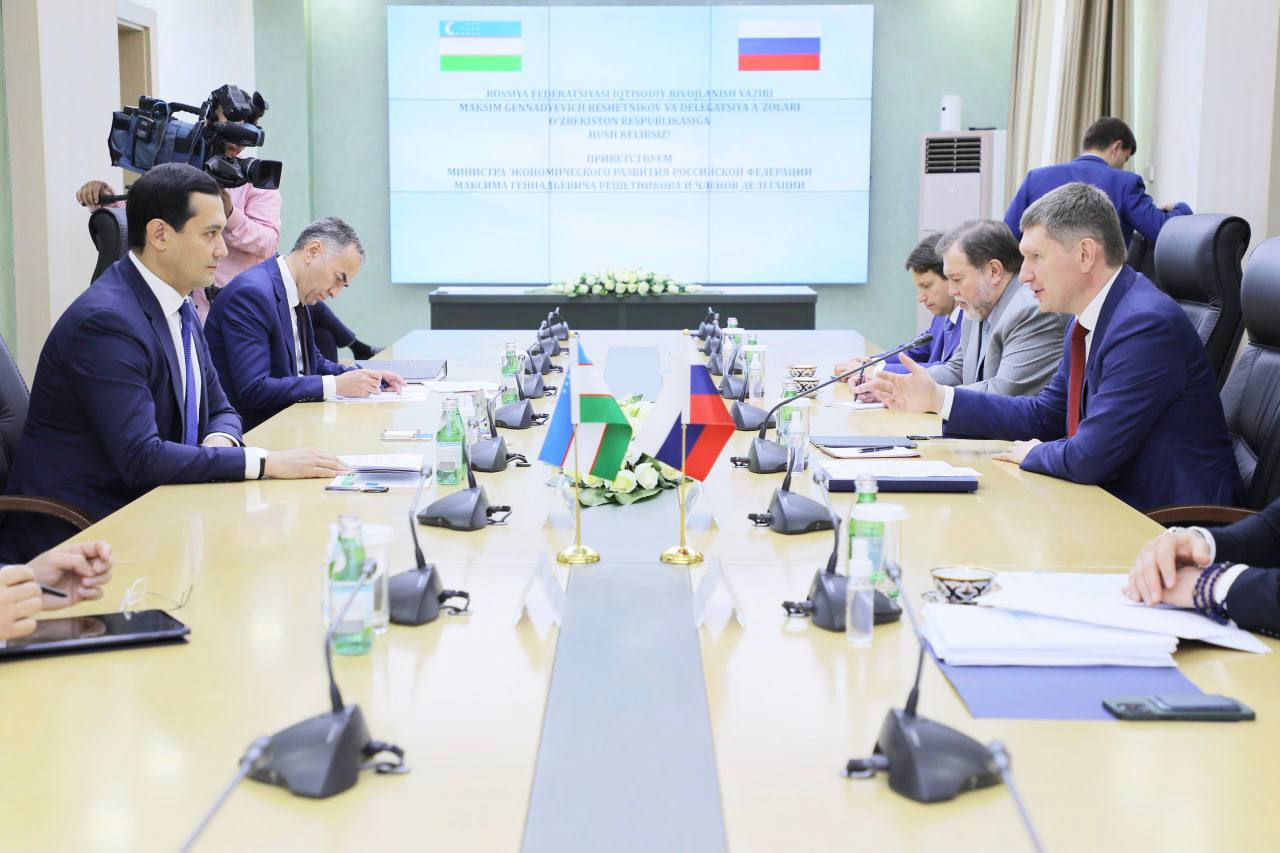 The key topic on the agenda was monitoring the implementation of measures to deepen the economic partnership of the two countries, the MIFT press service reported.
"Even in not the most simple conditions, we again see the positive dynamics of mutual trade. Let me remind you that bilateral trade with Uzbekistan grew by 15.6% in 2020, despite the pandemic, which speaks of the strength and effectiveness of business contacts. For 7 months of this year, we record an increase of 3.8% over the same period last year. We hope that the positive dynamics of mutual trade will continue until the end of this year," Reshetnikov noted during the meeting.
The Uzbek side also emphasized the high level of relations between the two states, as well as close and operational interaction between key ministries and departments on the implementation of the agreements reached.
"Thanks to the unprecedented high level of mutual understanding and trust between the leaders of our states, a level of strategic partnership is ensured, which allows maintaining high dynamics of sustainable development and strengthening of bilateral relations between Uzbekistan and Russia," Umurzakov stressed.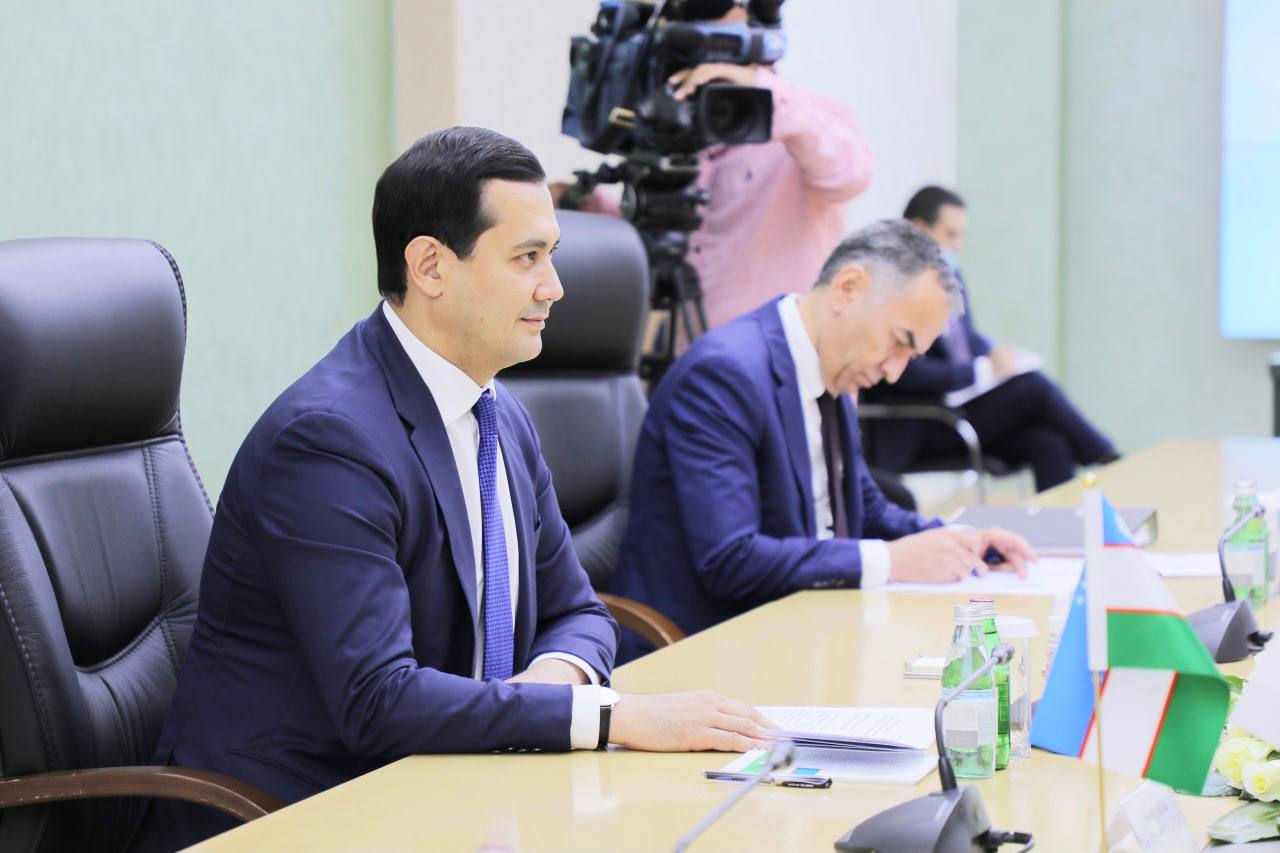 Special attention was paid to the current state of joint projects approved following the results of high-level visits in 2017 and 2018. As of the current moment, the total portfolio includes 151 investment projects worth about $15 billion. The parties agreed to take practical measures to accelerate the implementation of agreed projects, as well as to intensify work on the preparation of a portfolio of new investment projects and trade agreements. For these purposes, in the near future, mutual visits of delegations will be organized, consisting of heads of sectoral ministries, associations and unions, large state companies and regional administrations of the two countries.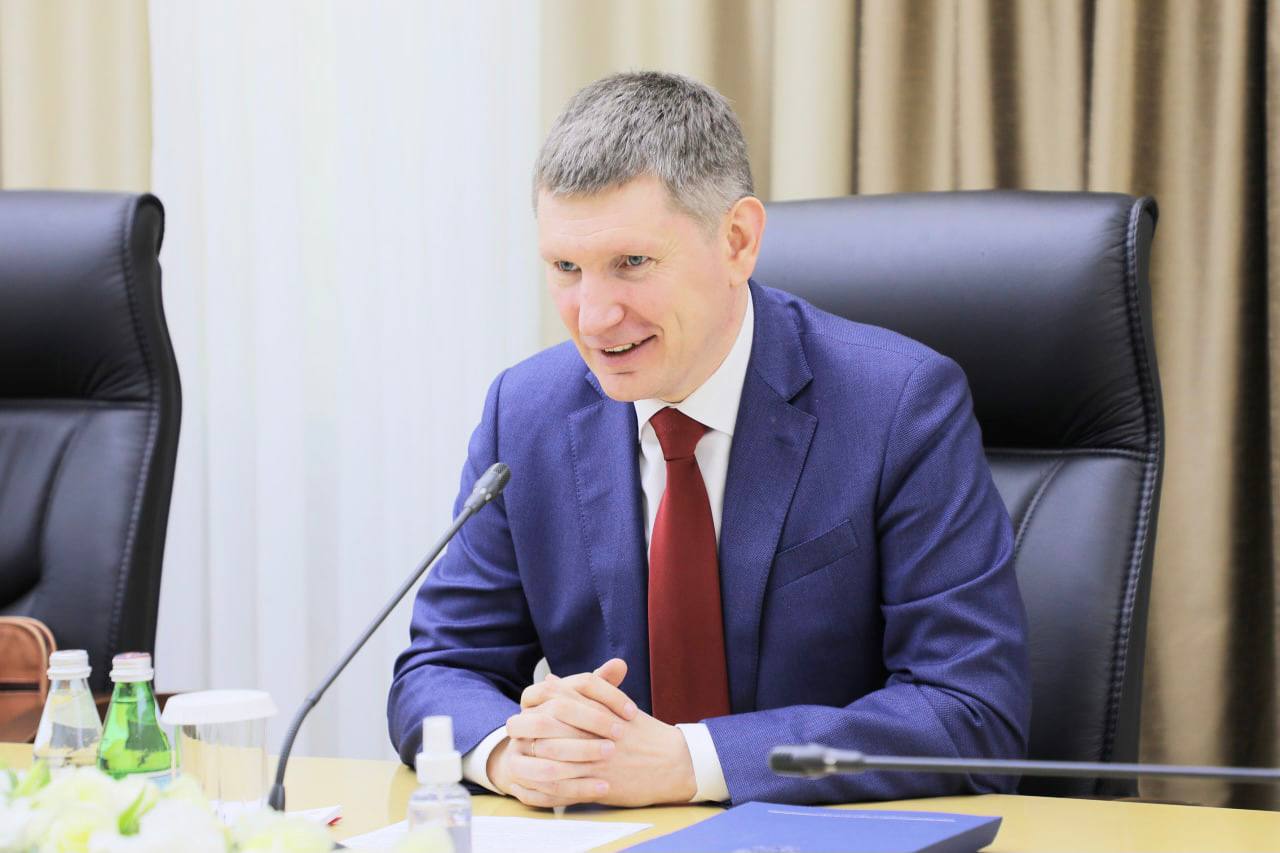 The preparation for a number of bilateral events was also substantively reviewed, including the II Media Forum, the II Educational Forum, the II Forum of Interregional Cooperation, the official opening ceremony of the national pavilion of the Republic of Uzbekistan at VDNKh and the industrial exhibition "Made in Uzbekistan".
As a result of the meeting, an agreement was reached to intensify the work of the IGC subcommissions in order to determine new priority areas of bilateral cooperation with specific measures, deadlines and mechanisms for their implementation. These proposals will form the basis for the emerging Program of trade-economic, investment and cultural-humanitarian cooperation between the Republic of Uzbekistan and the Russian Federation for 2022-2026.