The unified republican processing center suspends the exchange of $50 and $100 banknotes at ATMs due to the increased receipt of counterfeit banknotes.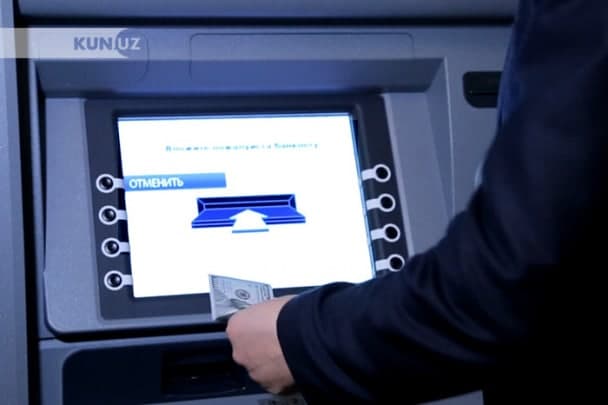 This is stated in the company's letter, which was sent to the heads of commercial banks participating in the Uzcard PS of September 20 of this year, Telegram-channel Bank va Mijoz reports.
The document notes that according to the results of the analysis of transactions on foreign exchange operations, cases of acceptance of counterfeit foreign currency, namely 50 and 100 dollar bills, have become more frequent.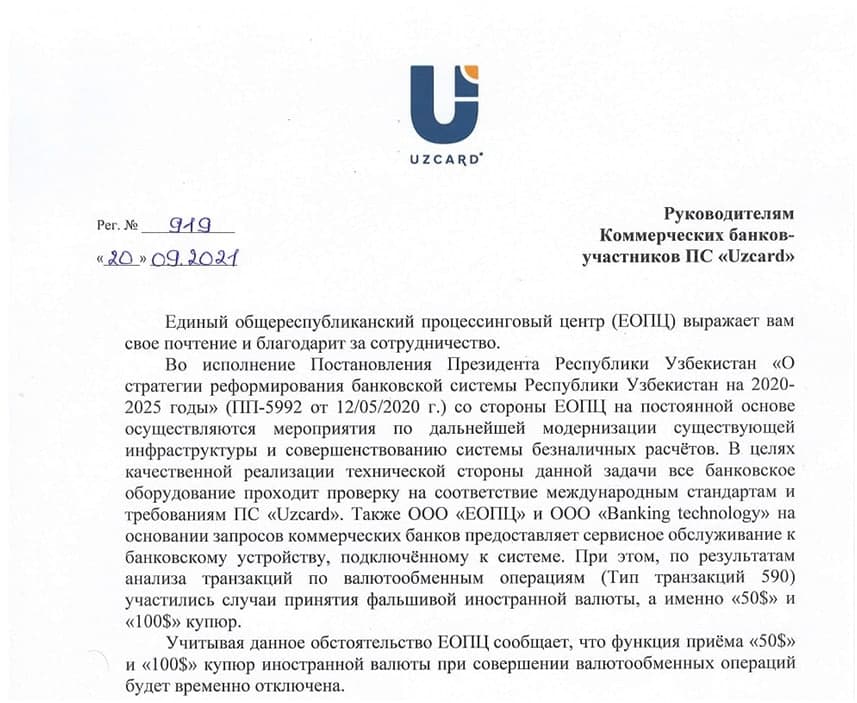 "Given this circumstance, the United Republican Processing Center informs that the function of accepting $50 and $100 foreign currency bills when performing foreign exchange operations will be temporarily disabled," the letter concludes.