The Ministry of Higher and Secondary Specialized Education of Uzbekistan has denied rumors circulated on social networks about a possible three-week vacation for university students from October 25.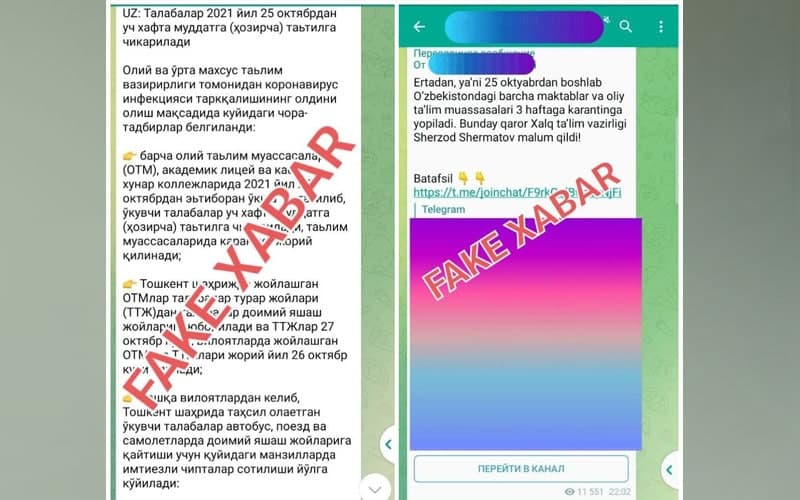 The press service of the ministry stressed that the rumor has no grounds and called on users of social networks not to trust false messages.
"Dear citizens and users of social networks, we warn you that the dissemination of false information entails liability under Article 244-6 of the Criminal Code of Uzbekistan," the ministry added.