At 8:00 pm October 24 in the US (5:00 am October 25 in Tashkent), the voting process in Uzbekistan's presidential elections ended at polling stations No. 4 at the country's embassy in Washington and No. 5 at the consulate general in New York.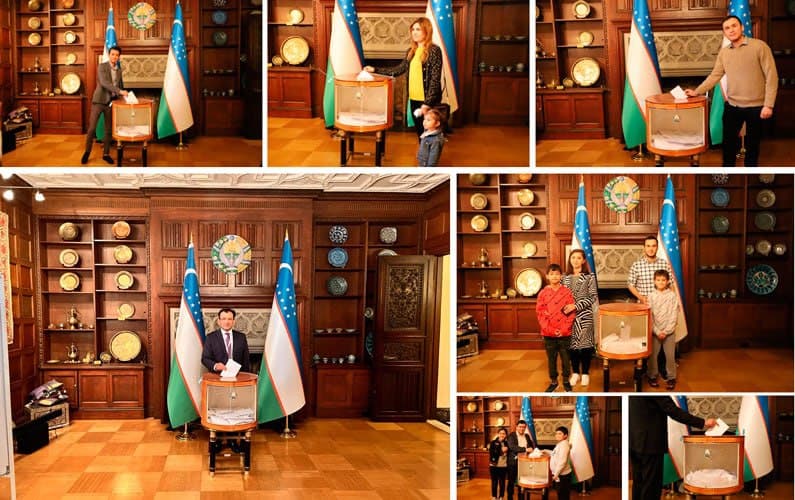 These polling stations were the last to be closed. Reportedly, 92.2% of all registered voters took part in the election in Washington DC.
According to observers, the elections were transparent and in accordance with the electoral legislation of Uzbekistan and international standards. There were no violations during the voting.
"Despite the long distances, voters from such states as Virginia, Delaware, Georgia, Missouri, Maryland, Pennsylvania and North Carolina arrived at the Uzbek embassy to vote," the report says.