At the end of the match in Jizzakh, the players could not control their nerves, a total of 11 players were shown yellow cards.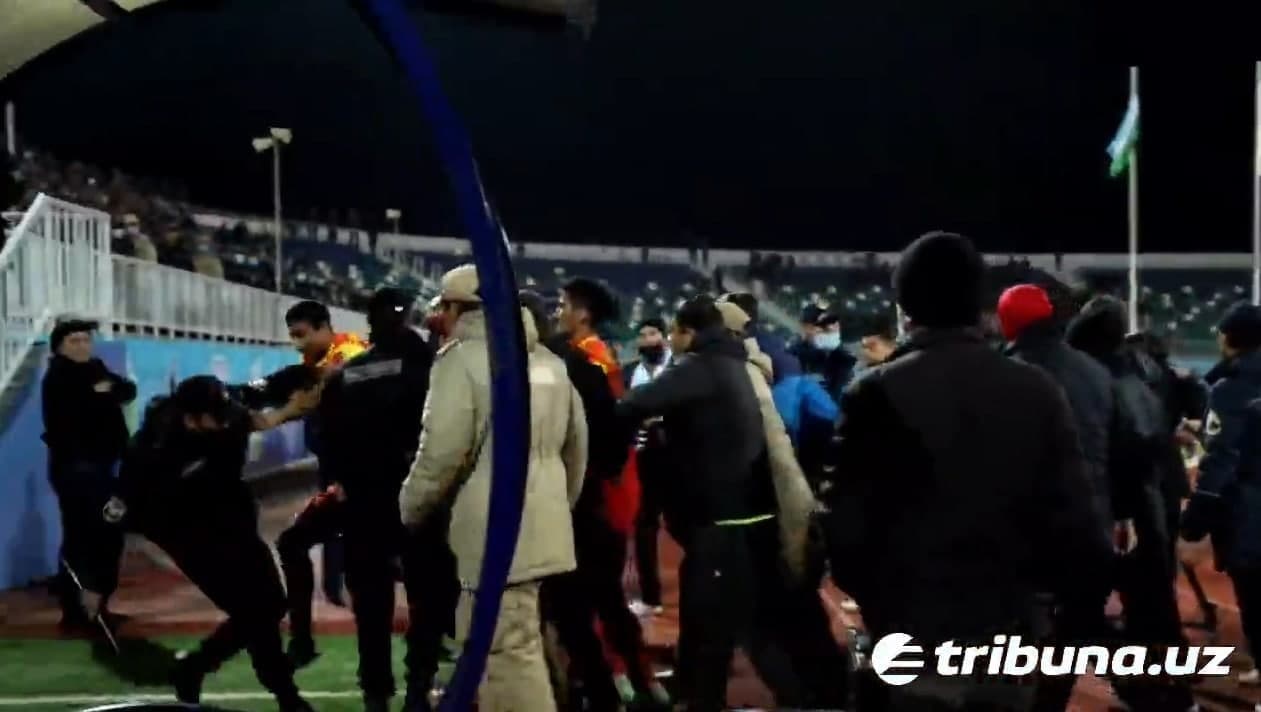 In the quarterfinals of the Uzbekistan Cup in Jizzakh, "Sugdiyona" hosted "Nasaf".
The match ended in a 0-1 defeat of the hosts, the only goal of the match was scored at the 54th minute by a representative of "Nasaf" Shokhmalik Kamilov from the penalty area. Thus, the team from Karshi advanced to the semifinals (a quarterfinal match).
The game was played in a nervous mood, the referee showed a yellow card to a total of 11 players.
The last minutes of the match were nervous. At the 90th minute, "Nasaf" defender and club captain Umar Eshmurodov, hit "Sugdiyona" striker Bakhodir Nasimov with his head in the center of the stadium. However, this situation was ignored by the referee Ilgiz Tantashev. There was no VAR in the game, otherwise the Karshi team's defender could have been found worthy of a red card.
It was this situation that led to the mass riots after the game ended. Eshmurodov also had an argument with the head coach of the Jizzakh club Ulugbek Bakoyev. After that, local fans threw various objects at Eshmuradov, who was entering the stadium tunnel. Law enforcement officers tried to separate the players who interfered in sorting out the argument.
The videos show the clash continued in the stadium tunnel as well.