Rasulov Rakhimjon, a resident of the Yakkasaray district of Tashkent, after installing a small solar photovoltaic installation with a capacity of 6 kW at his home, began selling surplus electricity generated by his installation to a regional electric power company.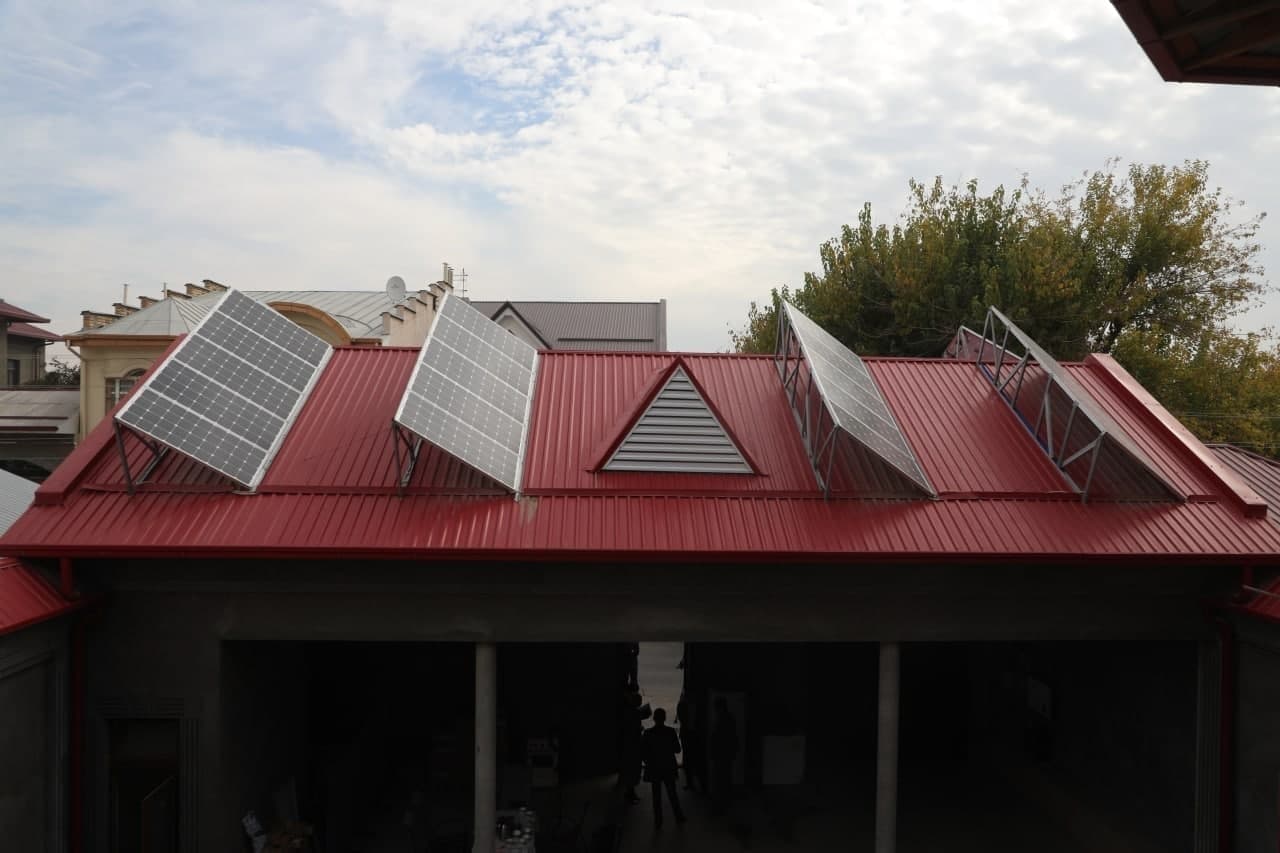 According to the Ministry of Energy, this station generates from 7,000 to 10,000 kWh of electricity per year.
"On November 3, the owner of the house and the Tashkent city electric networks signed an agreement "On the purchase of electricity generated at small renewable energy sources". This agreement applies to the purchase of electricity from renewable energy sources (excluding micro and small hydroelectric power plants) with a total installed capacity of up to 1 MW (alternating current)," the statement said.
Thus, on the basis of this contract, the electricity generated in this household is now purchased with a guarantee pre-installed by the Tashkent Regional Energy Company.
The department recalled that this practice is carried out in accordance with the regulation on the connection of enterprises producing electricity, including from renewable sources, to the unified electric power system, approved on July 22, 2019 by a resolution of the Cabinet of Ministers.
At the same time, the purchase of electricity by enterprises of regional electric networks is carried out in accordance with the tariff established by the presidential decree of July 10, 2020.
"It is important to note that the sale of similar electricity to the public network is carried out through modern electronic meters installed in the ASKUE (automated electricity metering and control system) system. Citizens wishing to install private solar photovoltaic installations (up to 1 MW) can use the stations connected to the unified energy system and sell surplus generated electricity to regional energy companies on a contractual basis in accordance with the above decisions," the Energy Ministry said.
In addition, the owner of this installation applied to the district administration with an application for the allocation of compensation, provided for by a resolution of the Cabinet of Ministers of April 14, 2021, to reimburse part of the costs incurred.