On November 16, UNICEF Regional Director for Europe and Central Asia, Afshan Khan, started her week-long visit to Uzbekistan, the second one since taking up her current role.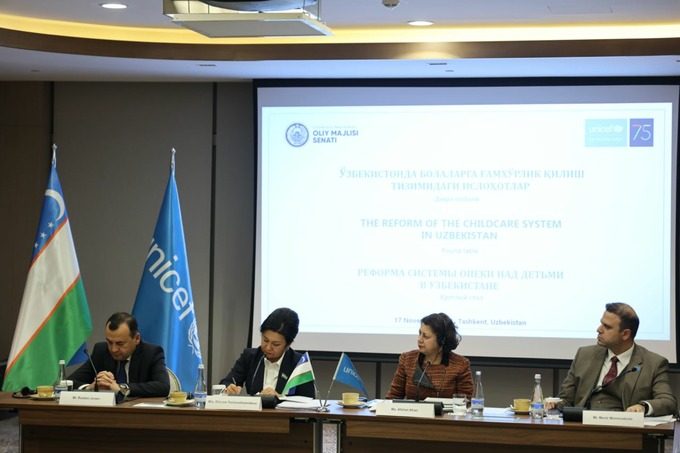 During her visit, which will last from 16 to 21 November, Afshan Khan will meet senior government representatives to discuss the way forward in the implementation of the Country Program of Cooperation between the Government of Uzbekistan and UNICEF for 2021–2025. Discussions will focus on emerging priorities and key aspects of the realization of children's rights in the country, such as social and child protection systems, maternal and child health, quality and inclusive pre-school and public education, the impact of climate change on children and youth, as well as the response to the COVID-19 pandemic in the capital Tashkent and in the Republic of Karapalkastan, UNICEF press service reported.
"I am very happy to be back in Uzbekistan for the first time since 2018, and to see first-hand the progress that UNICEF has made together with the Government of Uzbekistan to strengthen the agenda for children," said Afshan Khan. "As we see children increasingly exposed to new issues that impact their health and well-being - such as the impact of COVID-19, climate change and environmental degradation - we have an opportunity and a responsibility to build on what we have already achieved together and continue to scale up results for children."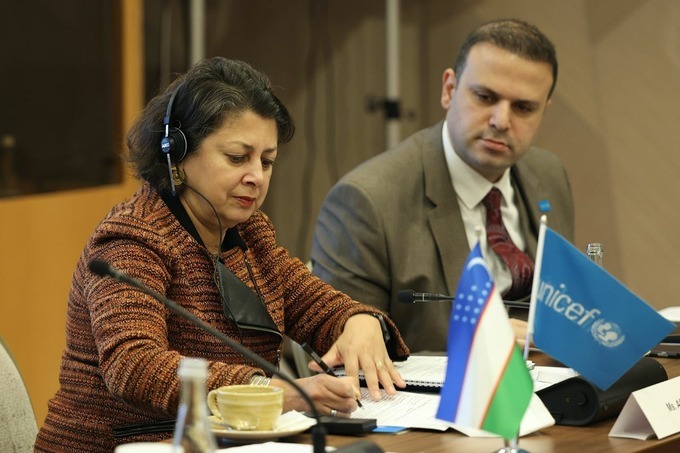 The UNICEF Regional Director will also have interactions with representatives of civil society organizations, including organizations of persons with disabilities, children, youth, and families.
Afshan Khan will also take part in the high-level International Forum "Ensuring inclusion of children with disabilities", jointly organized with the Zamin International Public Foundation. The forum is dedicated to World Children's Day and the 75th anniversary of UNICEF.