Deputy Prime Minister – Minister of Investments and Foreign Trade of Uzbekistan Sardor Umurzakov met with Indian Ambassador Manish Prabhat at the Ministry of Investments and Foreign Trade.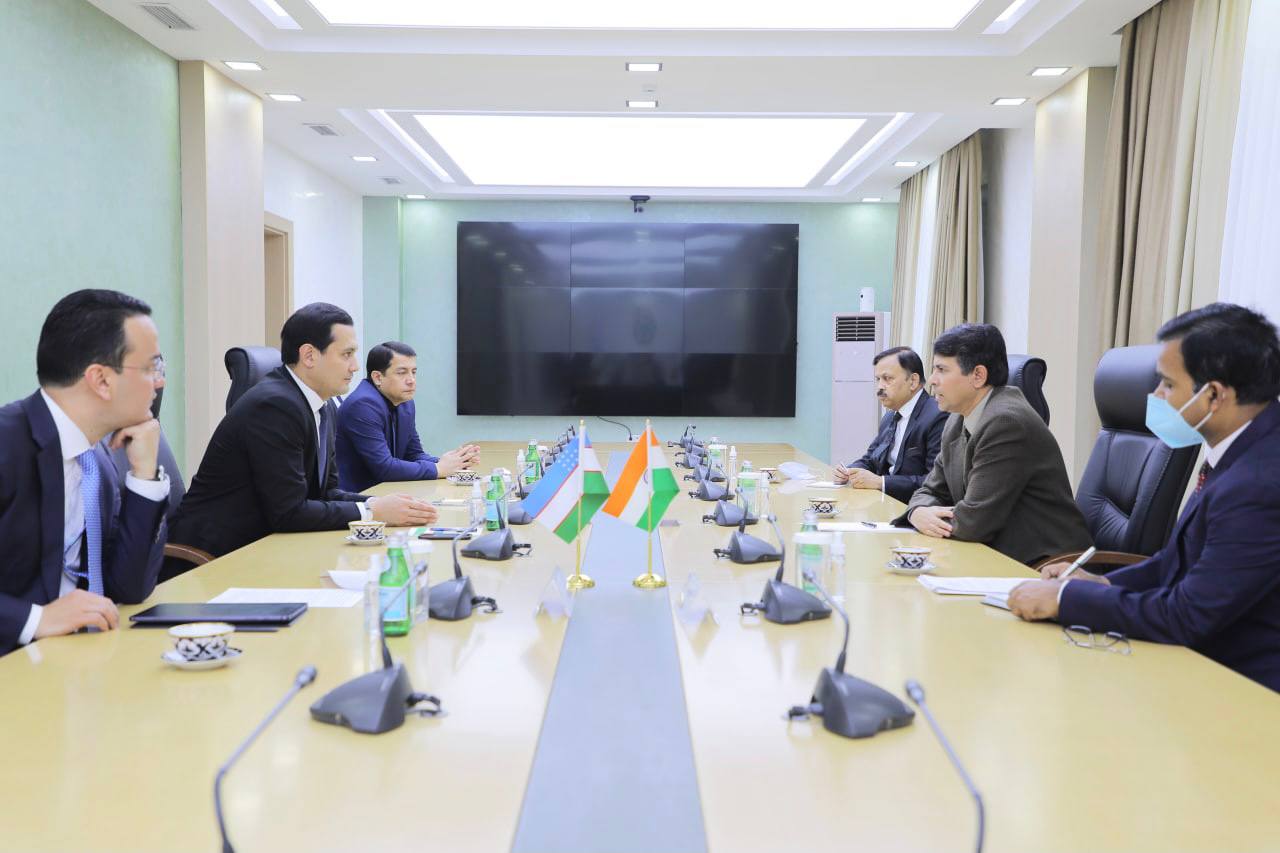 The agenda of bilateral cooperation with a focus on interaction in the investment, trade-economic and cultural-humanitarian spheres was considered, the MIFT press service reported.
So, in particular, the parties emphasized the urgency of accelerating the elaboration of the Agreement on Preferential Trade and the Agreement on the Encouragement and Mutual Protection of Investments between the Republic of Uzbekistan and the Republic of India, in order to reach their signing as soon as possible.
The Uzbek side welcomed the initiative to create a joint Working Group on trade-economic issues. Proposals on the agenda and issues of organizing the first meeting of the Working Group in the near future were considered.
The parties also discussed the preparation for the 13th meeting of the Intergovernmental Commission on Trade, Economic and Scientific and Technical Cooperation between the Republic of Uzbekistan and the Republic of India in the 1st quarter of 2022, aiming to fill the upcoming event with practical content as much as possible.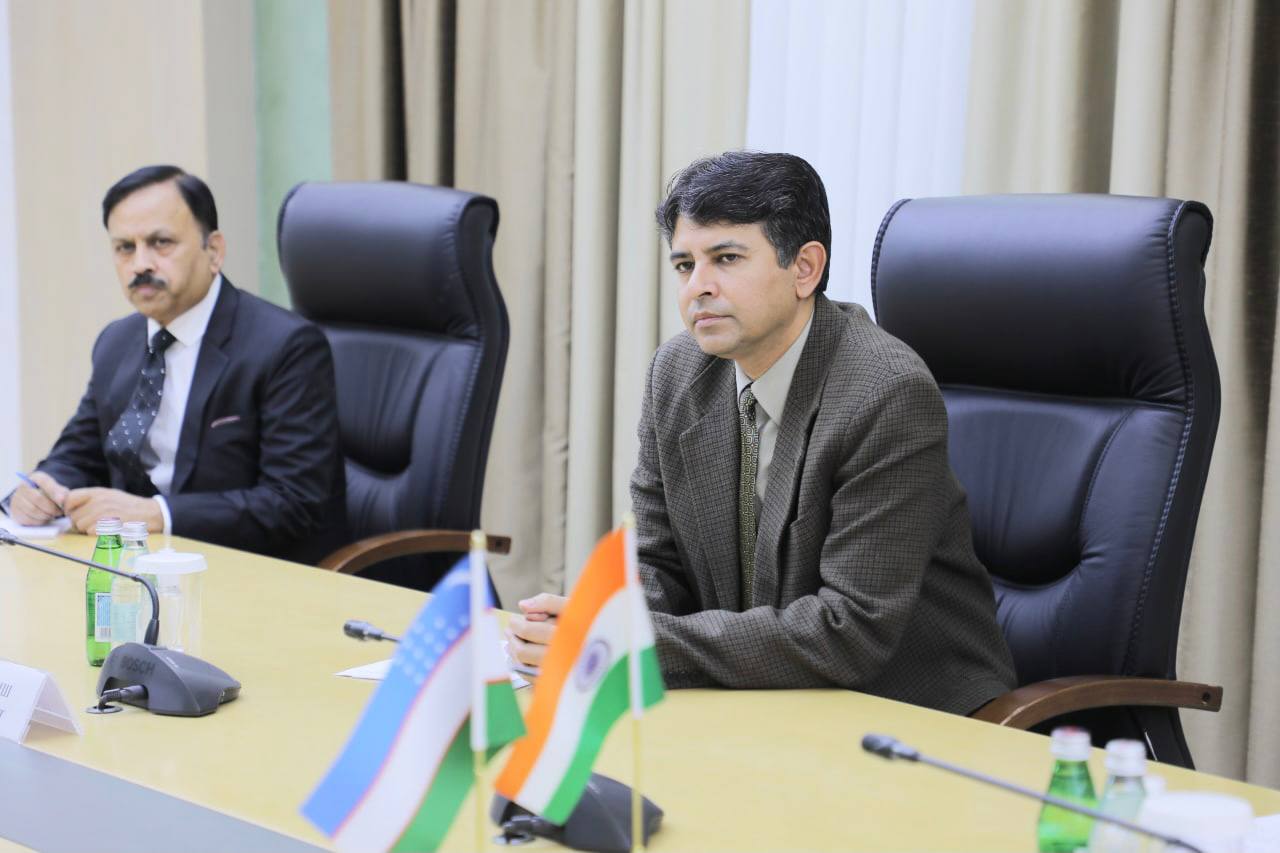 The parties reached an agreement to intensify joint work on the development of new promising investment projects and the establishment of trade relations between entrepreneurs of the two countries and the development of a comprehensive program of economic cooperation between Uzbekistan and India.
Measures to intensify interregional cooperation, in particular, between the Andijan region of Uzbekistan and the Gujarat state of India, were studied separately. In addition, opportunities were considered for establishing direct interaction between the Fergana region and the state of Haryana, the cities of Bukhara and Hyderabad, as well as Tashkent and New Delhi, bearing in mind the implementation of joint projects and programs in the investment, trade and cultural-humanitarian spheres.
The dialogue also touched upon the sphere of financial-technical cooperation: the parties welcomed the allocation of $448 million by Eximbank of India to finance the implementation of priority projects in Uzbekistan in the areas of infrastructure development and education, and agreed to work together on the practical implementation of these projects. It was also agreed that work on the development of new promising socially-oriented projects in the areas of IT, healthcare and education will be accelerated, for which it is planned to attract grant funding from the Indian side.
Following the meeting, specific tasks were set to further advance all areas of cooperation discussed during the dialogue.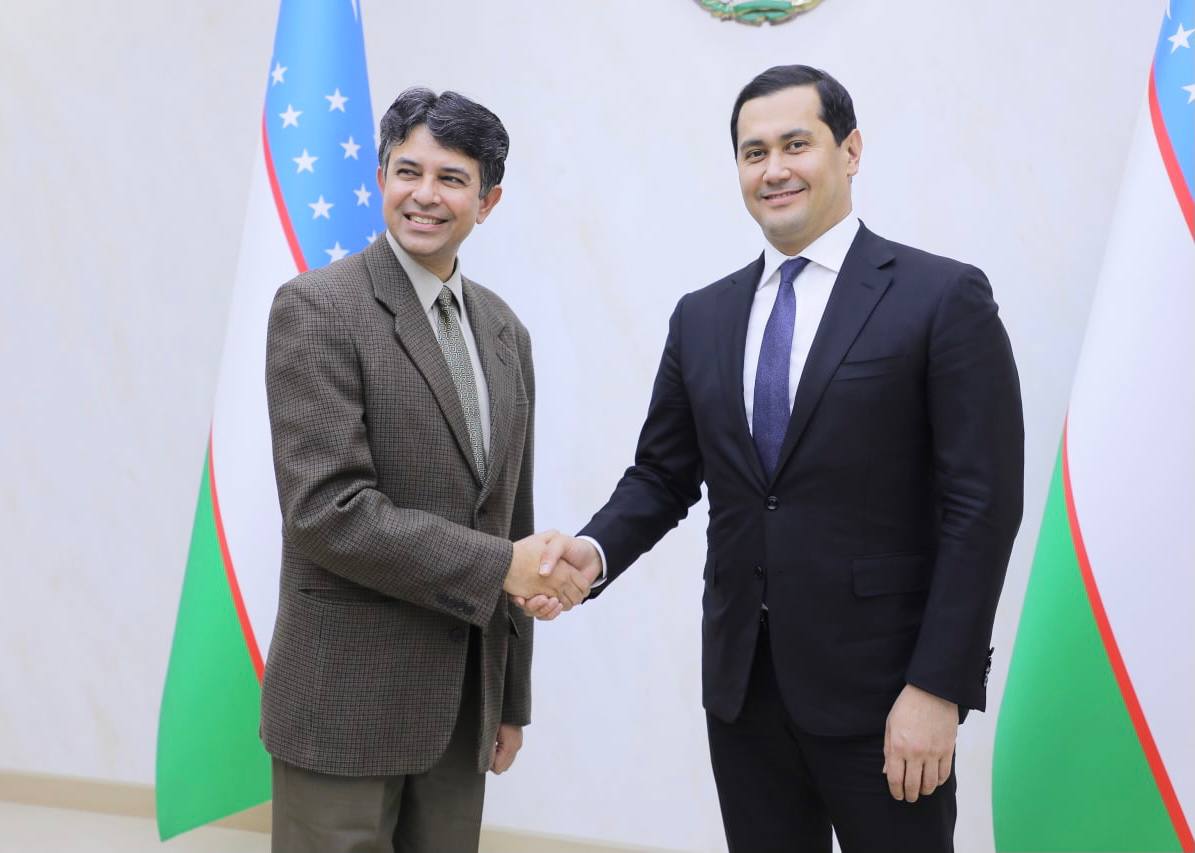 Also, memorandums of understanding were signed between the Embassy of the Republic of India in the Republic of Uzbekistan and the Ministry of Investments and Foreign Trade of the Republic of Uzbekistan regarding the allocation of grant funding for the implementation of the project "Creation and equipping of a new metrological laboratory in the Republican Scientific Specialized Allergy Center", as well as the project "Equipping secondary schools in the Syrdarya region of Uzbekistan with computer devices".