MPs discussed in the first reading the draft law "On state civil service".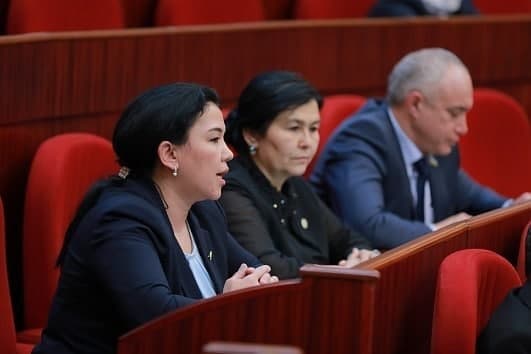 As the Oliy Majlis press service reported, the document defines the procedure for admission to the civil service, as well as sets the rules for the transmission and separation.
The document regulates the powers of the relevant structures, the rules of ethics, the status of a civil servant, his rights, duties and responsibilities. The bill provides for the fight against corruption in the civil service system.
At the same time, the draft law reflects such norms as the declaration of income and property of civil servants, refusal of admission to civil service to persons who have committed corruption offenses.
The provisions of the draft law apply only to civil servants carrying out activities in positions included in the state register.
Deputies noted that the law creates a legal basis for regulating relations in the field of public service, provides comprehensive protection of employees. The bill was adopted in the first reading.
It should be recalled that earlier Alisher Kadirov spoke about the law that has not been passed in Uzbekistan for 25 years.
"At the suggestion of representatives of the UzLiDeP faction, the draft law "On state civil service" will not be considered during the meeting. Many state listeners are eagerly awaiting the adoption of this law," he said.
Alisher Kadirov also expressed his opinion about the UzLiDeP party.
"A very interesting fact, UzLiDeP itself recommended this government and is doubtful about its guarantees. The Finance Minister says that he will allocate money, but the faction says that the Finance Ministry will not be able to do this," the politician said.
In conclusion, the deputy said that because of such doubts, the draft law "On state civil service" has been removed from the agenda for 25 years.