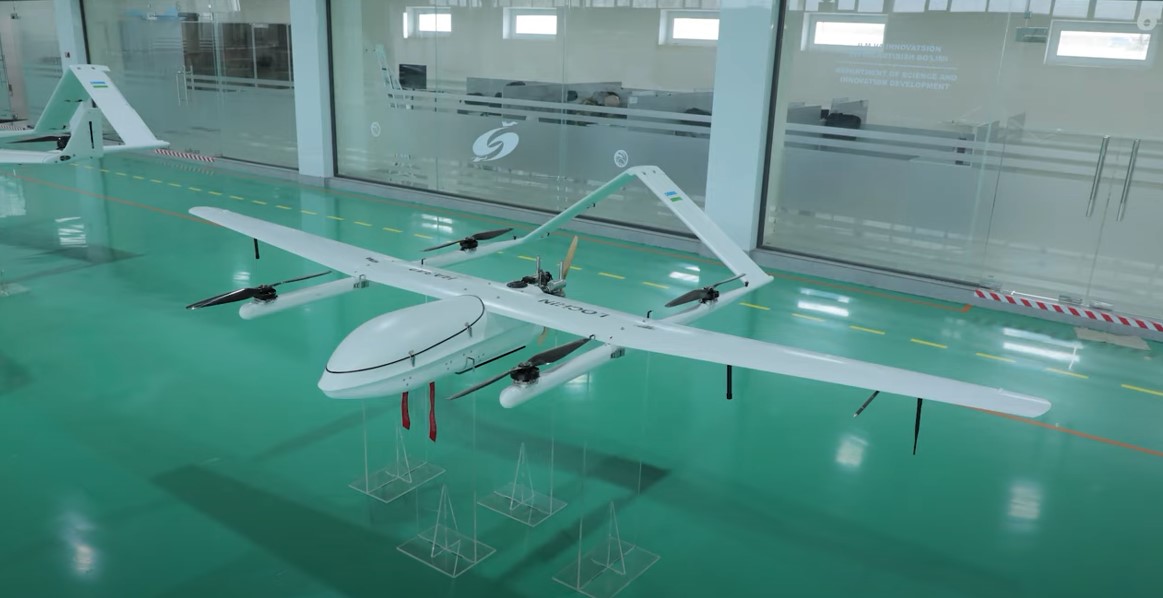 On the basis of modern technologies, Uzbekistan has begun to produce unmanned aerial vehicles, the press service of the State Committee for Defense Industry reported.
It is noted that the Scientific-Production Center for Unmanned Aerial Systems was created under the Committee. The Center has launched the production of "Lochin" unmanned aerial vehicles that fully meet international technical requirements and standards.
This project, designed for two different purposes, was mastered and launched in Uzbekistan for the first time in Central Asia.
The Center is fully equipped with such technological equipment as assembly units, technological and special equipment, inspection (laboratory testing) facilities necessary for the production, assembly, repair and maintenance of unmanned aerial systems.
The unmanned aerial vehicle "Lochin" in the shape of aircraft and quadrocopter is designed for several purposes: performing reconnaissance tasks, delivering strikes, real-time surveillance, obtaining information, managing the process of artillery fire, as well as for mapping, topographic survey, defoliation of crops, monitoring of reserves, roads , social infrastructure and other important facilities in the rural, oil and gas, forestry, railway, geological sectors.
The Center is conducting promising projects to organize the production of unmanned aerial systems used at the strategic level, as well as the formation of research and development work on the innovative development of the unmanned aviation industry.