On March 2, 2022, the Minister of Foreign Affairs Abdulaziz Kamilov met with the UN Under-Secretary-General – Head of the UN Office of Counter-Terrorism Vladimir Voronkov, who arrived in Uzbekistan to participate in the high-level international conference "Regional cooperation between the states of Central Asia within the framework of the Joint Action Plan for the implementation of UN Global Counter-Terrorism Strategy", to be held on March 3-4 this year in Tashkent.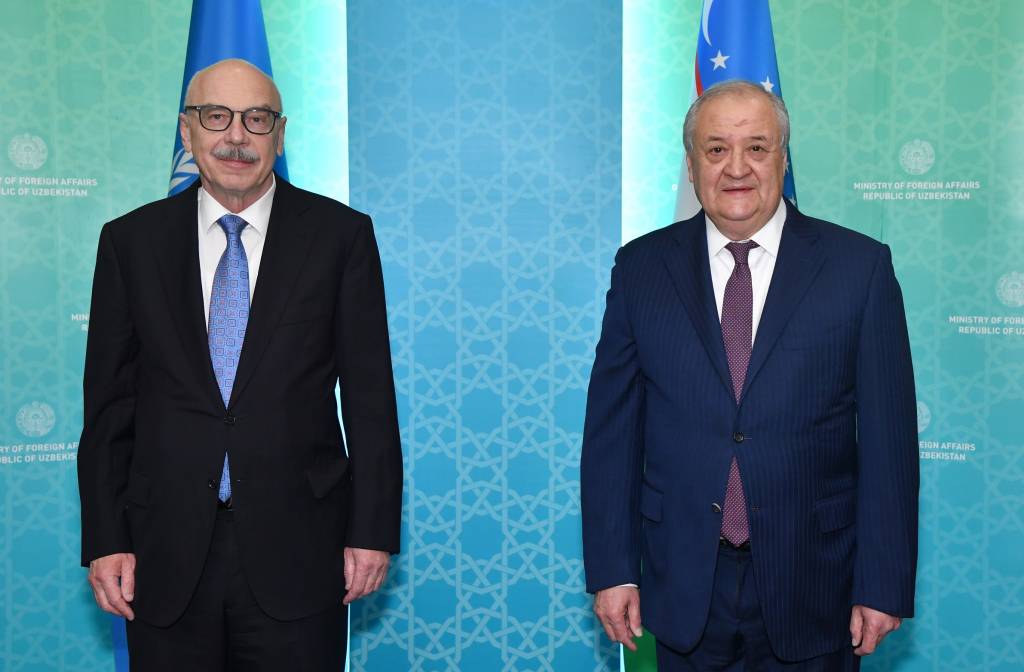 The parties discussed the current state of bilateral relations and prospects for the development of cooperation between Uzbekistan and the UN's Counterterrorism Directorate.
As noted, in recent years, Uzbekistan has been actively cooperating with specialized UN agencies on combating terrorism and extremism and is a party to the fundamental universal legal documents in this area.
At the initiative of the Uzbek side, 4 resolutions of the UN General Assembly were adopted. Last year, Uzbekistan became a member of the Human Rights Council for the first time, in which a representative of Uzbekistan was appointed vice-chairman for 2022.