On March 6-9, a delegation of Uzbekistan headed by the Minister of Foreign Affairs Abdulaziz Kamilov visited the United States of America.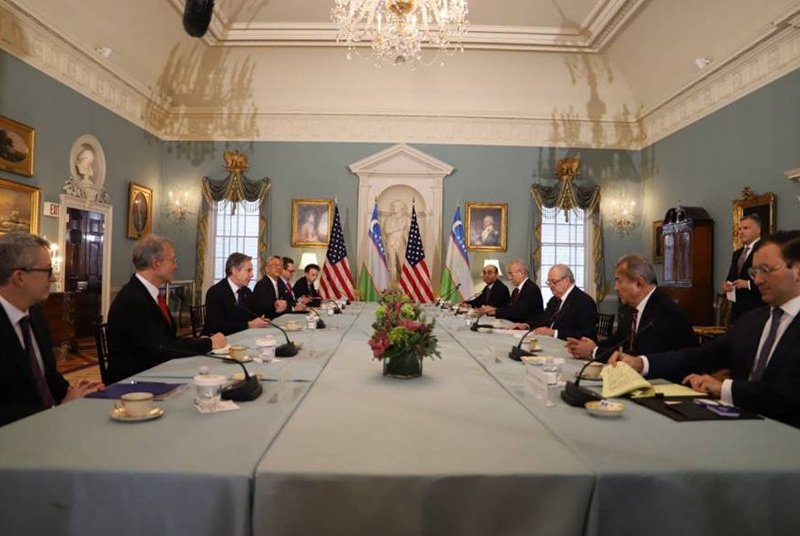 According to the MFA press service, within the framework of his stay in Washington, the head of the Foreign Ministry of Uzbekistan held talks with US Secretary of State Antony Blinken.
"During the meeting, the parties exchanged congratulations on the occasion of the 30th anniversary of diplomatic relations and the 20th anniversary of the strategic partnership between Uzbekistan and the United States. The Minister and Secretary of State discussed the current state and prospects of Uzbek-American relations, topical issues of regional security and stability, including the humanitarian situation in neighboring Afghanistan. Special attention was paid to the practical aspects of regional cooperation within the framework of the C5 + 1 format," the statement says.
As part of the visit to the US, the delegation of Uzbekistan also held meetings and negotiations with representatives of the US administration, members of Congress, American business and academic circles.
At a meeting with members of the US-Uzbek Chamber of Commerce, the Uzbek side presented to the representatives of the American business community the main provisions of the development strategy of Uzbekistan for 2022-2026, the measures taken in the republic to radically reform the domestic economy.
During the event, issues of expanding the participation of US companies in the reform processes in the republic were also discussed. In addition, an agreement was reached on the broad participation of American companies in the work of the first Tashkent International Investment Forum (TIIF) on March 24-26, 2022.
With the leadership and experts of the American Council for International Education, George Washington University, Texas A&M University, Berkeley University in California, the possibility of expanding interuniversity cooperation and organizing academic and research exchanges between the two countries was discussed.