Foreign Minister Abdulaziz Kamilov, who arrived in Turkey to participate in the second diplomatic forum in Antalya, met today with Secretary General of the Organization for Security and Cooperation in Europe (OSCE) Helga Schmid, a Dunyo correspondent reports.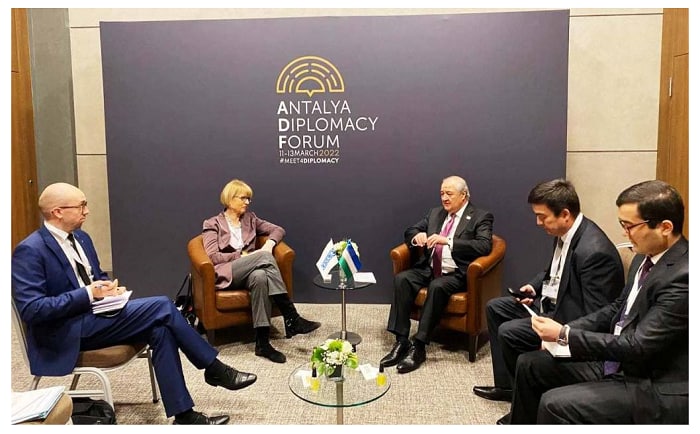 As the Foreign Ministry reported, the current state and prospects for the development of cooperation between Uzbekistan and the OSCE were discussed.
The parties emphasized the open and trusting dialogue established in recent years between Uzbekistan and the OSCE, reaffirmed their mutual interest in continuing and developing cooperation in all three dimensions.
The fruitful results of the high-level International Conference on the theme "Regional cooperation between the states of Central Asia within the framework of the Joint Action Plan for Implementing the UN Global Counter-Terrorism Strategy", held on March 3-4 in Tashkent, were noted.
Proposals for the implementation of joint projects in areas of mutual interest were considered.
An exchange of views took place on some regional issues, in particular the situation in Afghanistan.