On March 22, President of Tatarstan Rustam Minnikhanov paid a working visit to the Republic of Uzbekistan.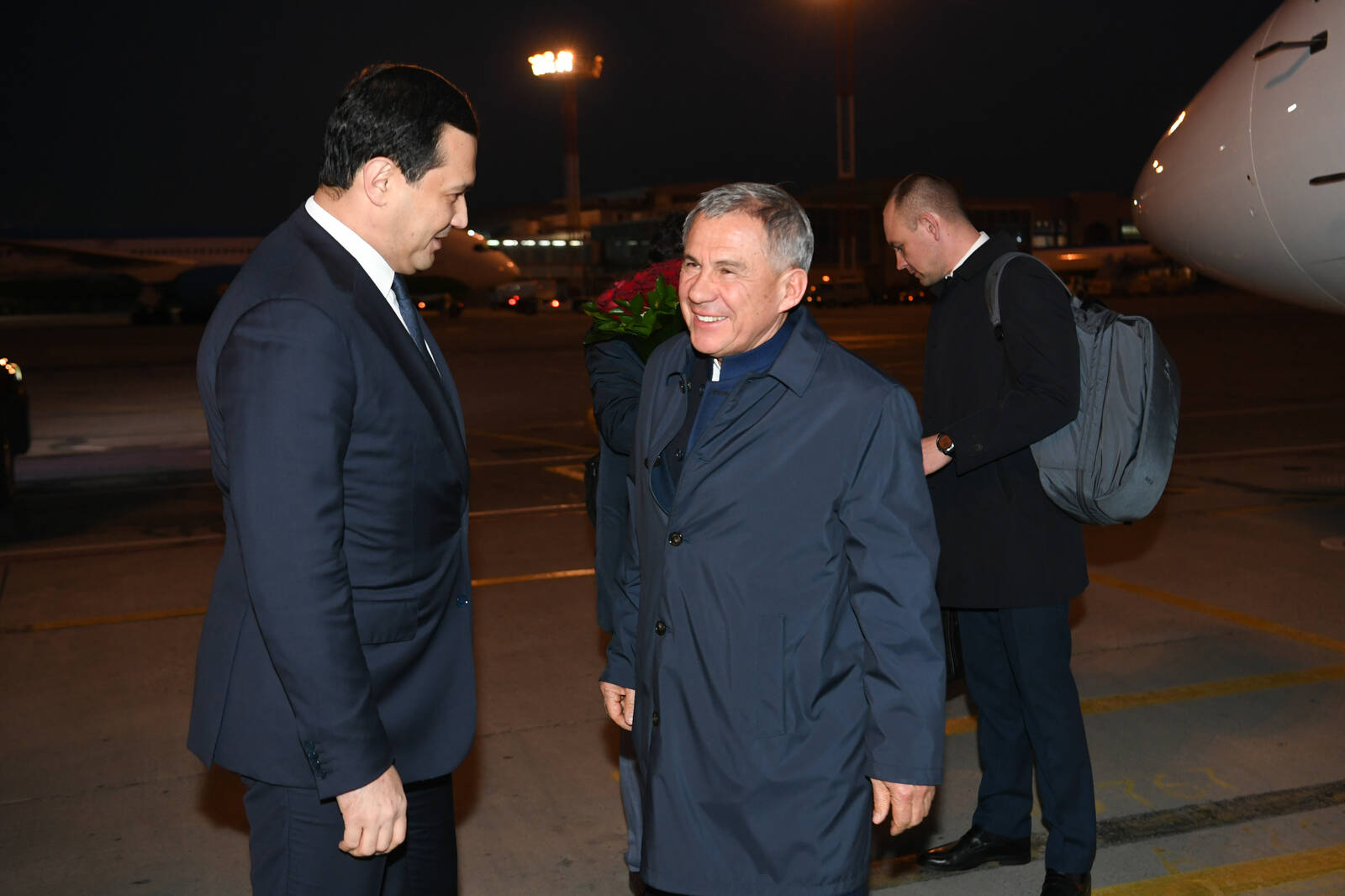 At the Tashkent International Airport, he was met by Deputy PM – Minister of Investment and Foreign Trade Sardor Umurzakov and Russian Ambassador to Uzbekistan Oleg Malginov.
According to the press service of the President of Tatarstan, today, March 23, Rustam Minnikhanov is scheduled to hold meetings with business circles and hold talks with representatives of the Government of Uzbekistan.
One of the important events within the framework of the working visit of Rustam Minnikhanov and the delegation of Tatarstan to Uzbekistan will be the participation in the groundbreaking ceremony of the Chirchik Chemical-Industrial Technopark. It is organized in cooperation with Kazan's Khimgrad Technopolis. It is planned to organize the production of petrochemical and chemical products with high added value and in accordance with international quality standards in the territory of the Technopark.
By the decision of the President of Uzbekistan Shavkat Mirziyoyev and the President of Tatarstan Rustam Minnikhanov, Uzkimyosanoat and Khimgrad Technopolis are creating an industrial park in Chirchik, Tashkent region, to localize the production of Russian companies in Uzbekistan.
The technopark will have an advanced engineering infrastructure with access points to power supply networks. Tax incentives are provided for park residents, and the implementation of investment projects is fully supported. The work on the creation of the industrial park will be carried out with the support of the governments of Uzbekistan and Tatarstan, with the participation of investments of resident companies of Tatarstan.
For information, at the end of 2021, the trade turnover between Tatarstan and Uzbekistan amounted to about $200 million. Over the past five years, trade-economic ties between Tatarstan and Uzbekistan have been strengthened within the framework of growing cooperation with Russia.