First Deputy Chairman of the Senate, Rector of the University of World Economy and Diplomacy Sodiq Safoyev held talks with the Deputy Director General of the World Trade Organization Xiangchen Zhang, who arrived in Uzbekistan to participate in the Tashkent International Investment Forum.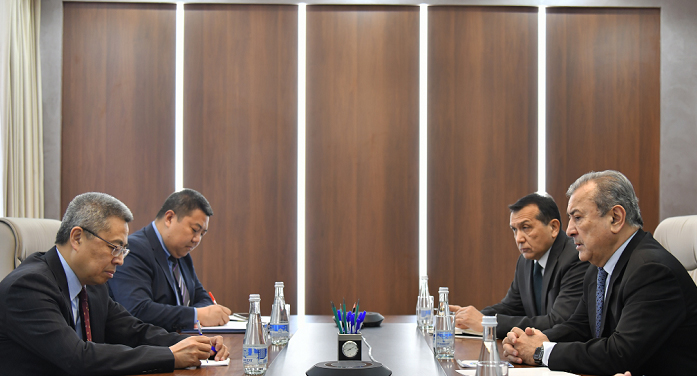 According to the information service of the upper house of the parliament, during the meeting, Sodiq Safoyev highlighted the recent changes taking place in the country under the leadership of President Shavkat Mirziyoyev. In particular, he talked about the created conditions to support business entities, further intensify trade and economic processes and attract foreign investors.
Xiangchen Zhang expressed deep satisfaction with the meeting organized during his visit to Uzbekistan, noted that the proposals made by the University of World Economy and Diplomacy were recognized by the WTO as acceptable, in connection with which this year the university received the status of one of the selected 17 departments. He also voiced confidence in the further development of cooperation between the WTO and the university within the framework of this project.