In the Yangibazar district, Khorezm region, persons engaged in illegal crypto-assets mining have been identified. This became known during an operative event organized by the Yangibazar district branch of the Department for Combating Economic Crimes under the PGO in cooperation with the SSS and the DIA.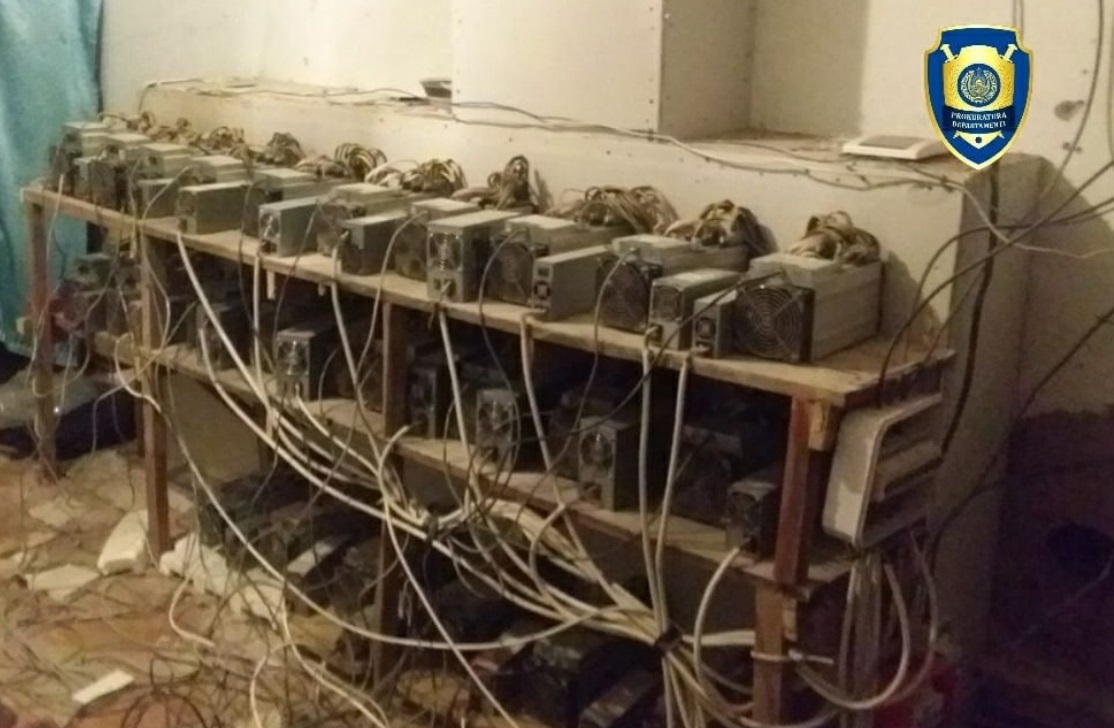 U.K., resident of Yangibazar, has been operating an illegal crypto-asset mine for 372 days, he has installed 8 computers in his home. To do this, the lawbreaker arbitrarily connected to the mains outside the meter. As a result, the interests of the Electric Networks Enterprise suffered 112.7 million soums.
Another resident, K.K., who lives in another area of the district, arbitrarily connected to the electric networks system and installed 25 computers his home. He misappropriated electricity for 198 days operating illegal crypto-assets mining. He caused 122.4 million soums of damage to the interests of Electric Networks Enterprise.
Currently, criminal proceedings have been instituted under Article 185-2 of the Criminal Code (violation of the rules of use of electricity, heat, gas and plumbing). Offenders can be fined up to 25-75 BCAs or up to 240 hours of compulsory community service or up to 1 year of correctional labor.
On the above facts, an investigation is underway.