A meeting was held at the Embassy of our country in India with the Director of the Electronics and Electrical Manufacturers Association of India (IEEMA) Sudeep Sarkar.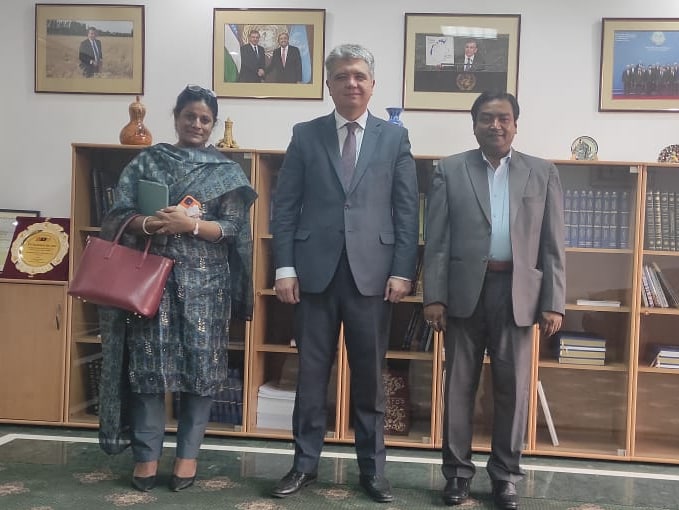 IEEMA was founded in 1948 and brings together more than 900 manufacturers of various levels (transnational, medium and small) of electronics, electrical engineering and related companies. It operates in 4 major states of India and 8 foreign countries. IEEMA member companies account for over 95% of India's electricity and electronics industry with an annual turnover of over $50 billion.
The meeting discussed issues of cooperation between Uzbekistan and India in the areas of further promotion of cooperation in the field of electronics and electrical engineering, comprehensive assistance to its development, in particular the transfer of advanced technologies in the production of new generation electrical products and the introduction of renewable sources of "green energy".
In order to further develop this area of the industry, a favorable business environment created for foreign investors in the country, including the benefits provided for by law, an exchange of views took place, and for promotion among member companies of the Association, the Indian side was presented with project proposals that are considered promising for implementation in our country.
Sudeep Sarkar praised the large-scale reforms being carried out in Uzbekistan in the field of electronics and electrical industry, which is an important driver of the economy, and stressed the importance of ensuring the participation of Indian and Uzbek entrepreneurs in exhibitions held in both countries to further enhance ties with Indian business circles in this area.
In order to study the Indian experience in the development of the electrical industry, including support for specialized institutions, manufacturers of electrical products, exchange of views on special zones, an agreement was reached to organize in the coming days a meeting in the format of a videoconference between representatives of the "O'zeltexsanoat" Association and IEEMA.