Deputy PM – Minister of Investments and Foreign Trade of Uzbekistan Sardor Umurzakov received the Minister of Industry and Construction Production of Turkmenistan Baymurad Annamamedov.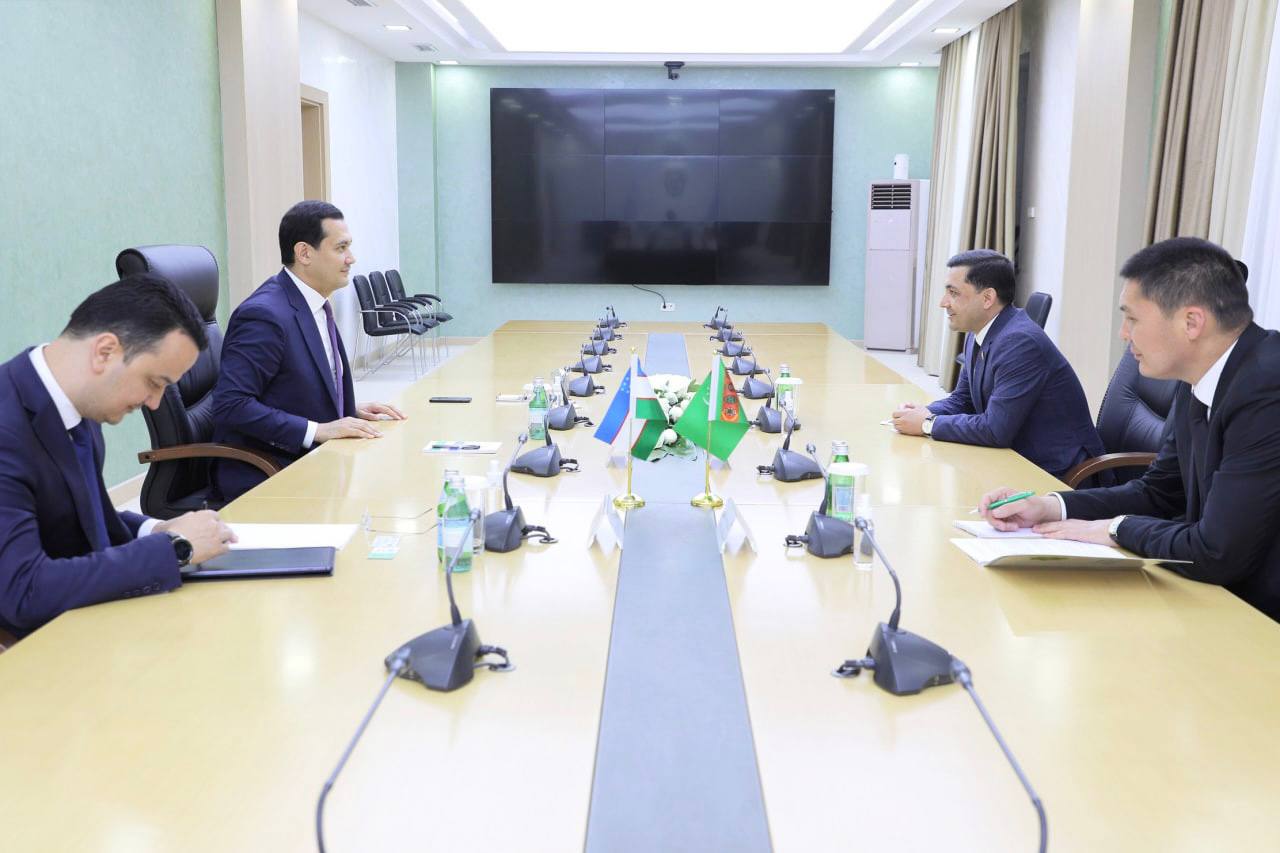 According to the Ministry of Investments and Foreign Trade (MIFT), during the talks, an exchange of views took place on topical issues of bilateral cooperation. The parties emphasized a tangible growth in the indicators of economic partnership between the two states and spoke in favor of stepping up joint efforts to further increase them.
It was noted that over the past 4 years, the volume of Uzbek-Turkmen trade has increased 5 times, and in 2021, the growth of mutual trade amounted to 65% compared to the previous year. A number of trade contracts signed as a result of high-level events held in September 2021 are at the stage of practical implementation.
Measures were discussed to intensify industrial cooperation and create complete value chains with the involvement of production facilities located in the territories of the two countries. Proposals were put forward to expand cooperation in the field of industry in new promising areas, identified on the basis of the competitive advantages of the economies of Uzbekistan and Turkmenistan.
Mechanisms for strengthening interregional cooperation were considered. The parties agreed to strengthen the coordination of the administrations of the regions of the two countries in order to develop new industrial cooperation projects and trade contracts.
Mutual readiness was expressed to organize visits of delegations of ministries and departments of Uzbekistan and Turkmenistan to exchange experience in the field of food security.