The Minister of Foreign Affairs Abdulaziz Kamilov has been dismissed from his post due to the transfer to another job, spokesperson for the president, Sherzod Asadov, said.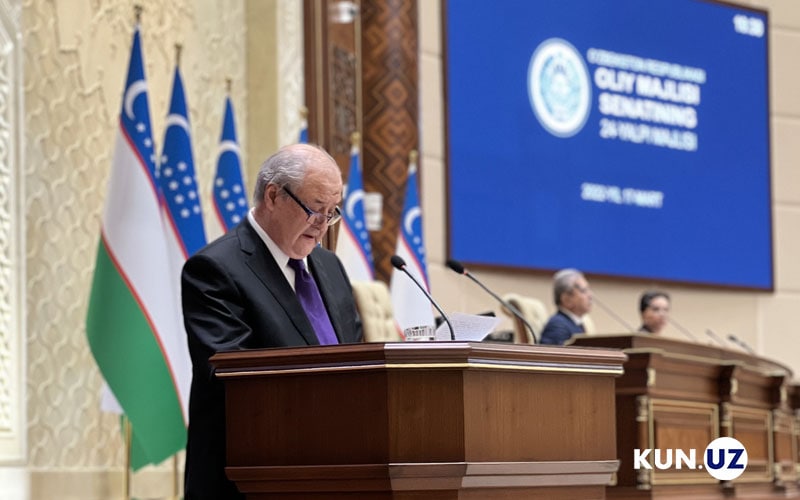 According to him, Abdulaziz Kamilov, who served as Minister of Foreign Affairs, has now been appointed Deputy Secretary of the Security Council under the President of Uzbekistan for Foreign Policy and Security.
In turn, Bobur Usmanov, who served as Deputy Secretary of the Security Council for Foreign Policy and Security, has become Deputy Director of the Institute for Strategic and Interregional Studies.
It should be recalled that on March 29, the press service of the Foreign Ministry reported that Abdulaziz Kamilov had been treated at the Central Clinical Hospital No. 1 of the Main Medical Department due to a chronic illness over the past ten days.
"According to the conclusion of the medical consultation, in view of the need for a deeper examination of the health of Abdulaziz Kamilov, these days the minister continues treatment abroad to undergo a specialized medical examination and receive appropriate therapy," the message said.
Recently, in various international meetings and events, Uzbekistan was represented by Deputy Prime Minister - Minister of Investments and Foreign Trade Sardor Umurzakov.