The SSS arrested individuals trying to sell drugs imported from Tajikistan and Afghanistan.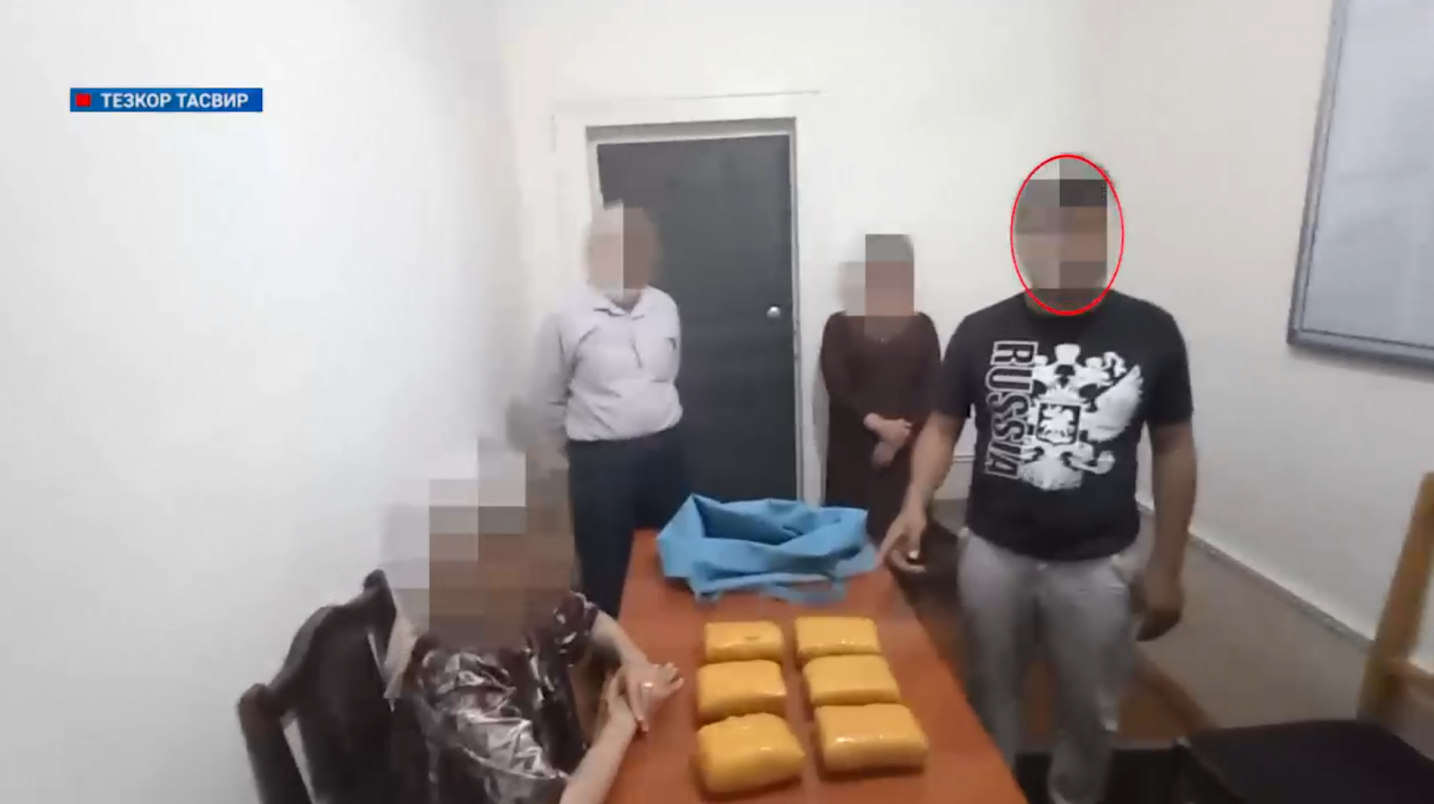 It was found out that a Tajik drug dealer smuggled 7 kg 969 gr of hashish and hid it in a secret place in Sariasiya district. Allegedly, a resident of Kokand (born in 1980) was detained for attempting to sell these drugs to his accomplices in the Fergana Valley.
In Termez, a local man (born in 1978), who was previously convicted of drug trafficking, was detained while selling 5 kg 83 gr of opium and 896 gr of hashish smuggled from Tajikistan.
An Afghan citizen (born in 1992) was detained while smuggling 3 kg 884 gr of opium in a suitcase for further sale in Termez.
In Termez district, two citizens of Denau district (born in 1987 and 1998) were detained with material evidence while selling 997 grams of opium to a buyer for $2,000 and 40 million soums.
The operative event was carried out and the owner of the smuggled goods from Tajikistan, a resident of Denau district (born in 1999), was also detained.
A resident of Koshkopir district of Khorezm region (born in 1965) was detained on suspicion of drug trafficking while receiving 730 grams of opium and 3 kg 953 grams of hashish from Afghan drug traffickers.
As a result of operative events carried out, a total of 10 kg 694 g of opium and 12 kg 818 gr of hashish were confiscated.
At present, criminal proceedings have been instituted under the relevant Articles of the Criminal Code. An investigation is underway.