As part of a visit to Chelyabinsk by representatives of the Consulate General of our country in Yekaterinburg (Russia), with the participation of the heads of a number of tourism enterprises of the Chelyabinsk Oblast, a meeting was held on the development of tourism.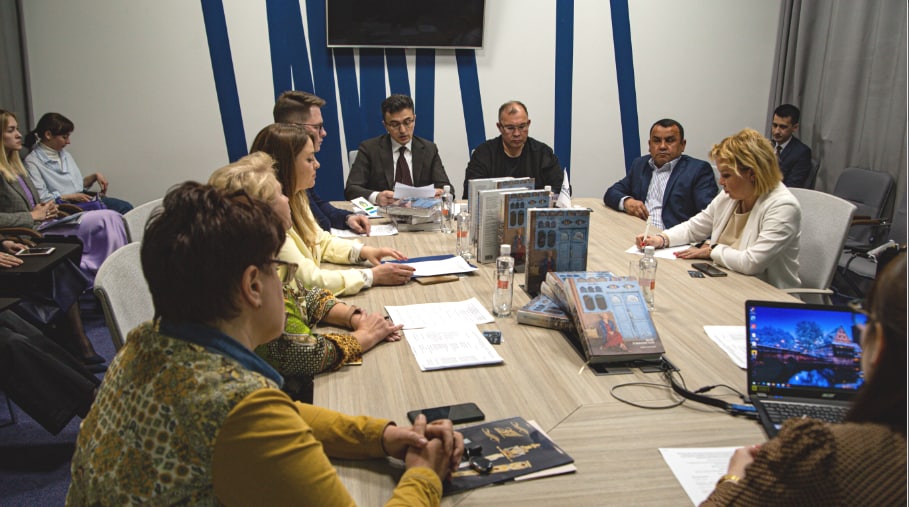 In the course of the event, an online meeting was held, which was attended by the deputy khokim of the Samarkand region Rustam Kobilov, as well as the heads of a number of travel companies in Samarkand and Bukhara. During the conference call, a presentation of the book "My Uzbekistan" by the Russian writer Darya Sirotina took place. She noted that the book is the first edition in Russian, reflecting the regional specifics of Uzbekistan, as well as a guide book for tourists with up-to-date information about the country.
At the meeting, Uzbek diplomats informed the participants about the wide range of conditions created for foreign tourists in our country, as well as security measures.
In turn, the tourist organizations of Bukhara and Samarkand regions spoke about the amenities and opportunities created in Uzbekistan for tourists, while emphasizing that the country is attractive not only with rich cultural and heritage monuments, but also with the construction of new entertainment facilities.
The heads of a number of tourist enterprises of the Chelyabinsk Oblast noted that the share of Russian tourists visiting Uzbekistan has increased significantly over the recent period. They expressed readiness to further develop cooperation with Uzbekistan.