Yesterday in Riga, a delegation of the Agency for External Labor Migration of Uzbekistan, headed by First Deputy Sukhrob Sayfutdinov, met with the newly appointed chairman of the Latvian Confederation of Employers Andris Bite.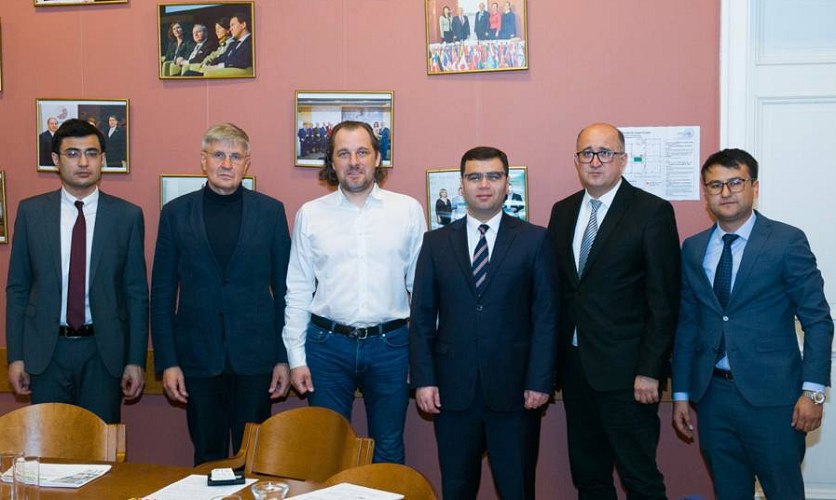 As part of the implementation of the relevant points of the "Roadmap", adopted following the February visit to Tashkent by the FM of Latvia Edgars Rinkevics, an exchange of views took place on the prospects for establishing an organized recruitment of citizens of Uzbekistan for employment.
According to the Embassy, Andris Bite was provided with detailed information on new approaches in Uzbekistan to international cooperation in the field of ensuring the labor rights of our compatriots, including those arising from the provisions of the presidential decree "On measures to introduce a system of safe, orderly and legal labor migration" dated September 2020.
The peculiarities of the activities of the "Ishga markhamat" monocenters, created for vocational training on the basis of recognized standards for skills and qualifications in demand on the world labor market, are highlighted in detail.
Andris Bite, in turn, showed great interest in mutually beneficial cooperation in the field of legal external labor migration. Readiness was expressed to assist in the legal and advisory support of the process of attracting qualified workers from Uzbekistan.
Following the negotiations, an agreement was reached to jointly work with the Agency on the issue of signing a Memorandum regulating the legal basis for cooperation and organizational aspects in the field of recruitment.