Both developers and the agricultural industry, as well as companies from other sectors of the economy, will be allowed to participate in the procedure.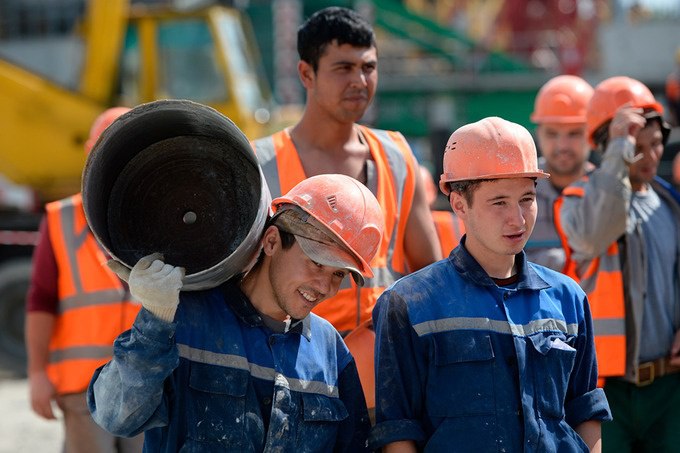 The Ministry of Labor of Russia proposed to remove the limit on the number of migrants from Uzbekistan attracted as part of an organized recruitment, Spot reports referring to Kommersant.
At the moment, the quota of workers attracted through a pilot project for the employment of foreigners is 10,000 people. The corresponding agreement between Uzbekistan and Russia was signed in October 2021.
The ministry also put forward an initiative to remove industry restrictions. Now only firms from the construction industry, as well as (starting from February) from the agricultural industry, can participate in the organizational recruitment.
At the same time, the general quotas for attracting migrants in certain sectors of the economy remain in force. The principle of targeted recruitment of workers for the needs of a particular employer will also be preserved.
In addition, according to the new mechanism, foreigners will work in the company that issued them a work permit. Previously, construction companies notified the Ministry of Construction of the need for migrants, but the patent was not tied to the employer.
"With all the costs that exist, the trouble of the construction sector with a shortage of labor has not gone anywhere. Now this situation has become much worse," Dmitry Kotrovsky, CEO of Investment Technologies, said.
According to him, the initiative of the Ministry of Labor expresses understanding of the current situation. In the absence of cheaper labor, there will be a shortage of existing resources in the market.
In turn, the Ministry of Agriculture also expects to increase the number of migrants. For 2021, the need for migrants in the agricultural industry was estimated at 38.2 thousand people, primarily in vegetable growing, horticulture, poultry farming, dairy farming and the food industry.