On May 23, an official reception was held in Tehran celebrating the 30th anniversary of the establishment of diplomatic relations between Uzbekistan and Iran.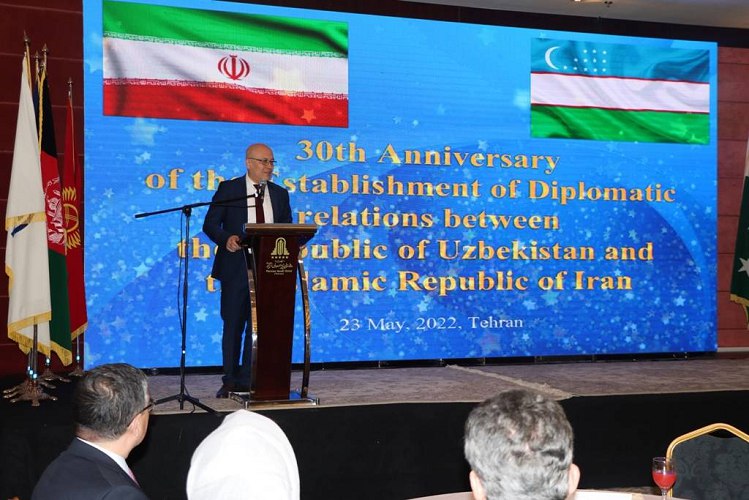 According to the Foreign Ministry, the event was attended by the Deputy Foreign Ministers of Iran, Turkey, Kazakhstan and Turkmenistan, the ECO Secretary General, representatives of the Iranian Foreign Ministry, the ambassadors of Azerbaijan, Kyrgyzstan, Pakistan, Tajikistan, leaders of business, expert and analytical circles and the diplomatic corps accredited in Tehran.
Deputy Minister of Foreign Affairs of Uzbekistan Furkat Sidikov welcomed the participants of the meeting and voiced congratulations on the occasion of a significant date.
Khusrav Noziri, Secretary General of the Economic Cooperation Organization, wished Uzbekistan and Iran a strong friendship, further prosperity and stability.
During the celebration, videos were shown revealing the economic, investment and tourism potential of Uzbekistan. Tourist booklets about the rich cultural and historical heritage of the republic were distributed.