Today, August 11, Sardor Umurzakov, the head of the presidential administration, introduced the new Chairman of the Supreme Court to the team.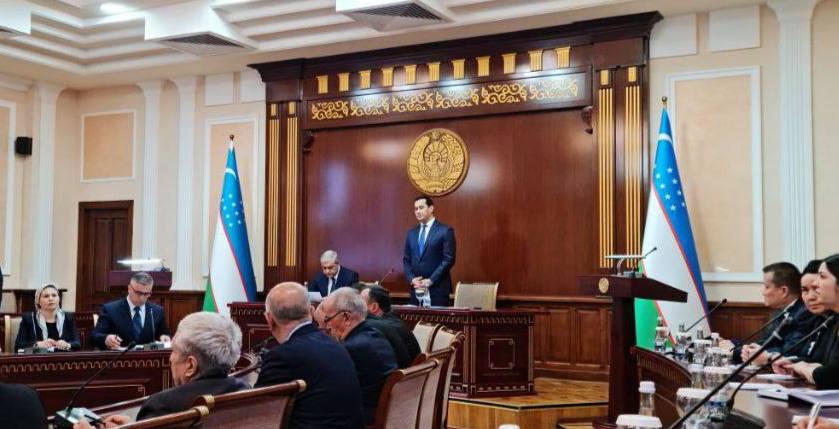 At the meeting, it was noted that recently there has been an increase in people's rightful objections to the judicial authorities, and the number of complaints about many injustices by the people has risen sharply.
"We hope that this new appointment will serve for the solution of these problems and for the fundamental reform of judicial bodies," Umurzakov said.
It is no coincidence that the new leadership of the presidential administration started reforms from the judicial system. Recently, it has been observed that the number of complaints about the system by the population has increased dramatically.
Earlier, Shavkat Mirziyoev nominated his adviser Bakhtiyor Islomov for the position of Supreme Court Chairman, and Kozim Komilov for the position of Constitutional Court Judge, and made submissions to the Senate.
At the thirtieth plenary session of the Senate of Oliy Majlis held on August 10, the candidates presented by President Shavkat Mirziyoyev were approved for the posts.