The Energy Ministry of Uzbekistan, the Energy Ministry of Saudi Arabia and several Saudi companies signed three major agreements worth $12 billion.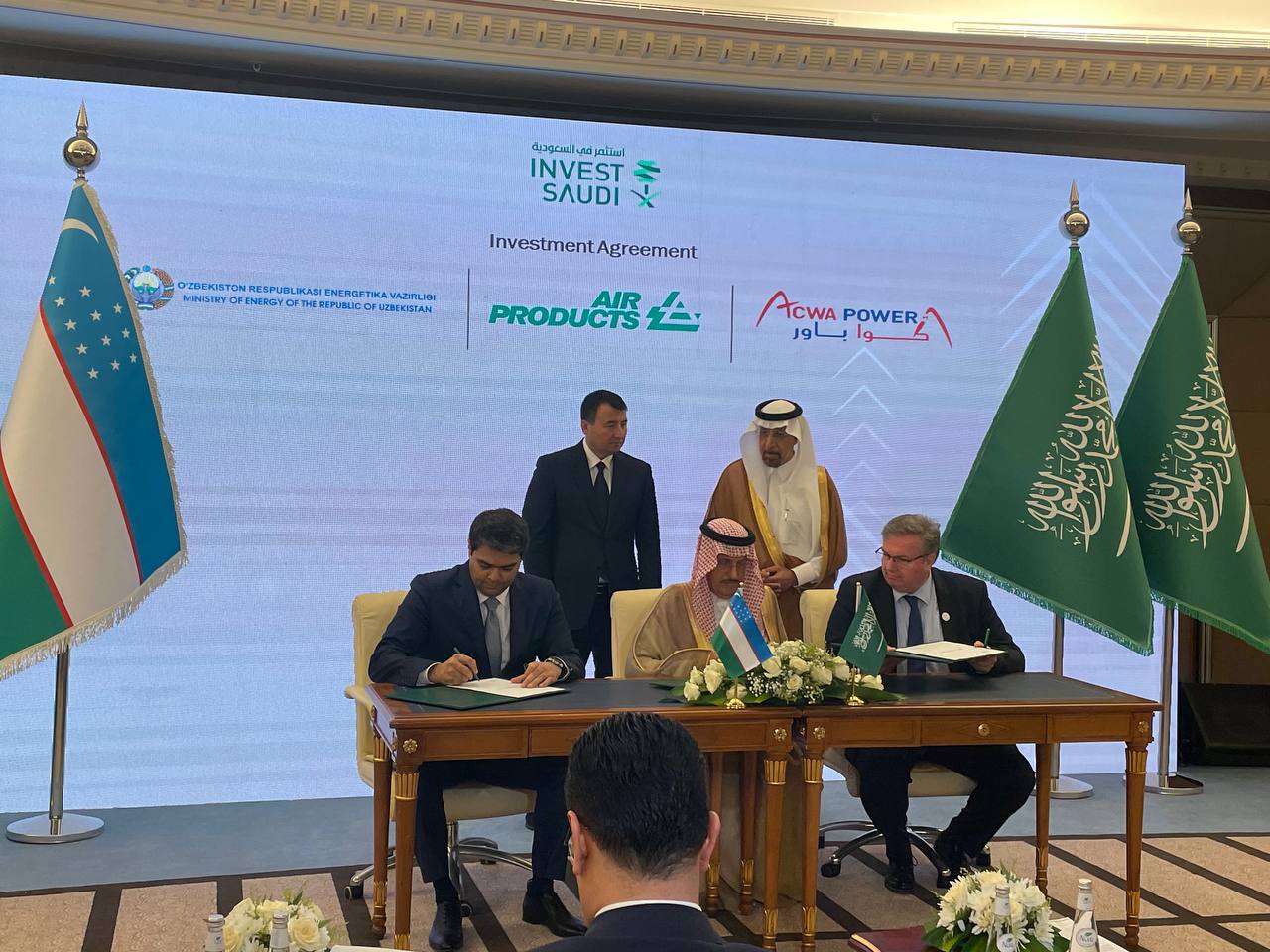 The documents were inked during the state visit of the President of Uzbekistan to the Kingdom of Saudi Arabia, the Ministry of Energy said.
"The agreements will become a platform for developing cooperation in the fuel and energy sector between the two countries. In particular, the Saudi side may invest in the development of green hydrogen in Uzbekistan," the report says.
The first document is an agreement on the construction of a 1.5 GW wind farm by ACWA Power in Karakalpakstan. It is noted that this project will become the largest wind farm not only in the region, but throughout the world. It is planned that the wind farm capacity will be able to provide electricity to 1.65 million households and offset 2.4 million tons of carbon emissions per year.
The second cooperation agreement, focused on the development and subsequent production of green hydrogen in Uzbekistan, was signed with ACWA Power and Air Products.
Also, a document was inked expressing the intention of the Saudi side to invest $10 billion in the energy complex of Uzbekistan in the next 5 years. Within its framework, it is planned to implement projects in a number of promising areas. Among them are:
- continuation of cooperation in the field of renewable energy – generation based on wind and solar energy, as well as projects of concentrated solar energy for electricity production;
- further cooperation on generation projects using natural gas as a fuel, in particular, on power plants with a combined cycle based on gas turbines;
- projects aimed at using the most modern technologies for the storage and accumulation of electricity to ensure the stability of the network, for storage stations based on hydroelectric power plants;
- partnership in the field of localization of production of equipment, spare parts and services used in the energy sector, in the field of human capacity building and joint scientific developments.