On September 6, Shavkat Mirziyoyev had a telephone conversation with the President of Kazakhstan, Kassym-Jomart Tokayev.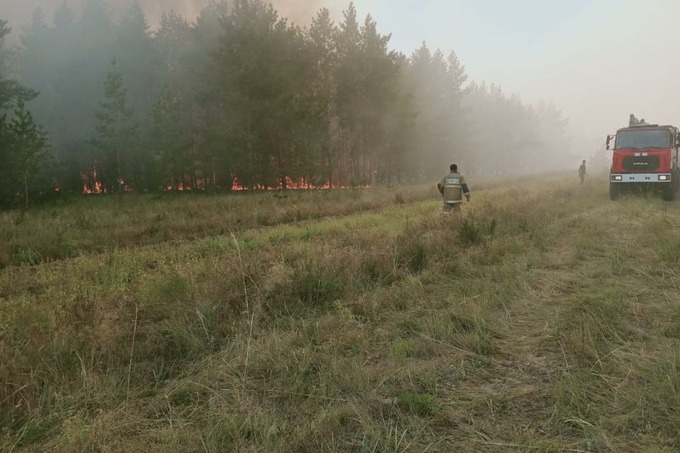 Mirziyoyev expressed words of support to the leader of Kazakhstan in connection with the forest fires in the Kostanay region, and also stressed the readiness of Uzbekistan to provide the necessary assistance in eliminating the consequences of the emergency.
"The presidents of the two countries considered topical issues of further strengthening the Uzbek-Kazakh relations of good neighborliness, strategic partnership and alliance, expanding practical interaction in priority areas of bilateral cooperation," the presidential press service said.
Particular attention was paid to the implementation of cooperation projects in trade, industry, energy, transport and logistics, agriculture and other sectors of the economy.
The sides also exchanged views on regional issues. The agenda of the upcoming summit of the Shanghai Cooperation Organization, which will be held this month in Samarkand, was discussed.
The fire started on September 2 in the territory of two forestries in the Kostanay region. The next day, due to the intense heat and wind, the fire quickly spread: about 1,800 residents had to be evacuated from several villages in the Auliekol district. On September 4, the area of fires exceeded 43,000 hectares, 91 residential buildings burned down or were damaged by fire.
Now not only the forces of the Ministry of Emergency Situations, but also the Ministry of Internal Affairs, the National Guard and the Ministry of Defense are fighting the fire in the region. 224 pieces of equipment, 7 aircraft, 5 fire trains and over two thousand personnel are involved in the extinguishing.
Meanwhile, people in Kazakhstan are collecting humanitarian aid for the victims of the fire.