The Ministry of Emergency Situations provided information about the fire that occurred in the Mirzo-Ulugbek district.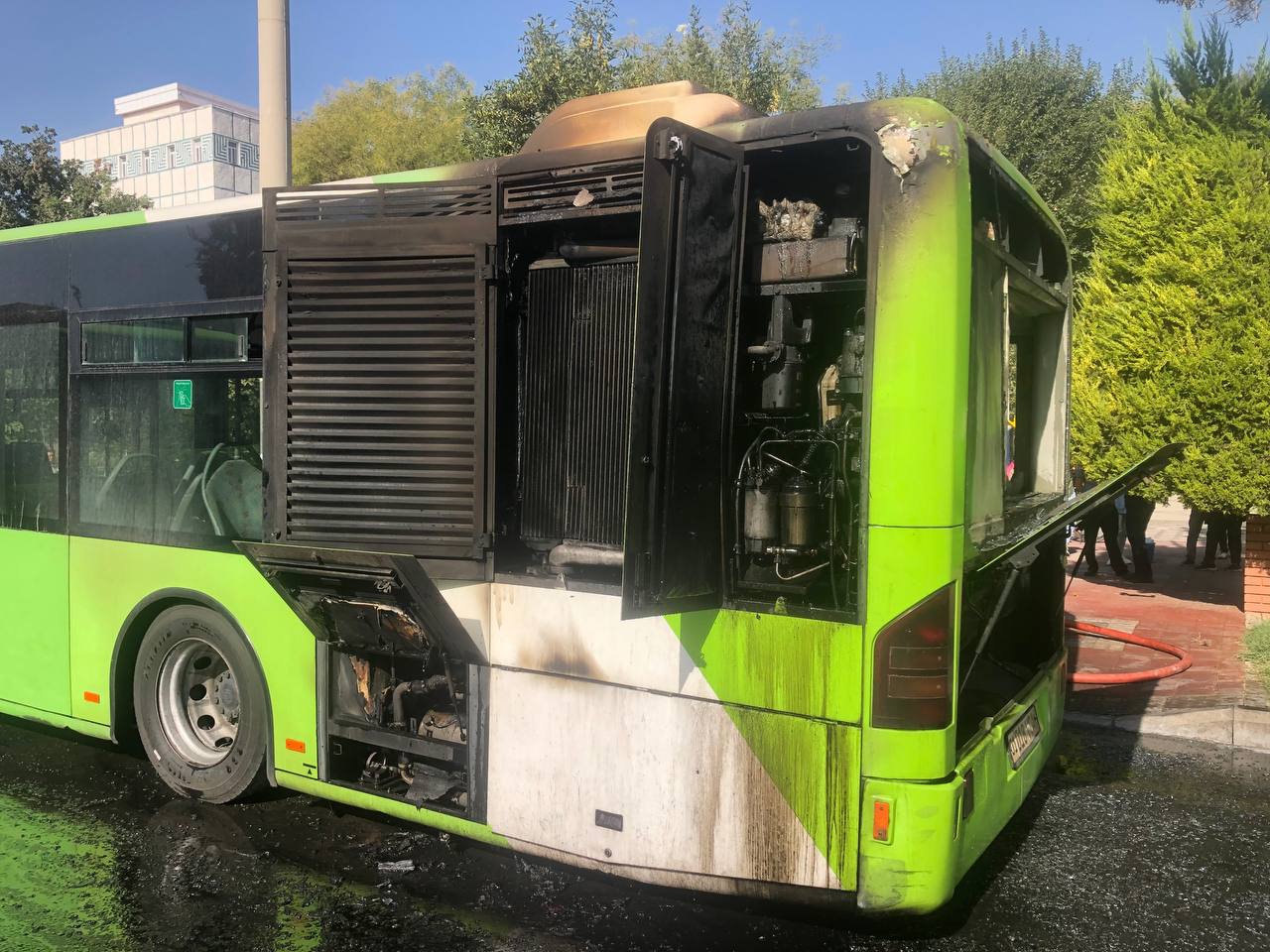 According to the ministry, today at 09:02, a fire broke out in a Mercedes-Benz bus traveling at the intersection of Mirzo-Ulugbek and Durmon Yuli Streets in the Mirzo-Ulugbek district of Tashkent.
Two fire and rescue crews arrived at the scene immediately upon receiving a call and extinguished the fire in a couple of minutes.
The ministry said that the fire started in the engine compartment of the bus. No one was injured in the incident, added the MES.

The cause of the fire and the extent of material damage are currently being studied.