Foreign Minister of Uzbekistan Vladimir Norov yesterday in New York held a meeting with Finnish Foreign Minister Pekka Haavisto.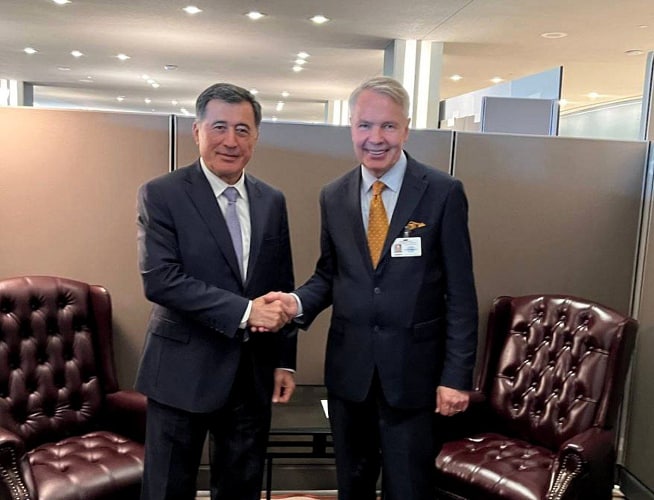 According to the Foreign Ministry, the parties expressed their readiness to take practical measures to deepen political dialogue, intensify trade-economic and cultural-humanitarian ties. The importance of implementing joint investment projects in the fields of innovation, education, food and pharmaceutical industry, ICT, agriculture and tourism was noted.
Vladimir Norov announced the interest of the Uzbek side in attracting advanced technologies from Finnish companies to the national economy.
Attention was focused on environmental protection issues. Pekka Haavisto assured that the Finnish side would continue to actively support Uzbekistan in mitigating the consequences of the drying up of the Aral Sea, improving the environmental situation in the region, including through the UN Multi-Partner Trust Fund for Human Security for the Aral Sea region.
The positive dynamics of relations in the fields of education and culture was noted. The opening in September of this year in Tashkent of the Nordic International University will contribute to the study and implementation of the Finnish education system in Uzbekistan, and joint training of personnel.