The total value of one of the directly concluded contracts is about 13 billion soums. That much money will be spent on decorating the halls of the three-day conference.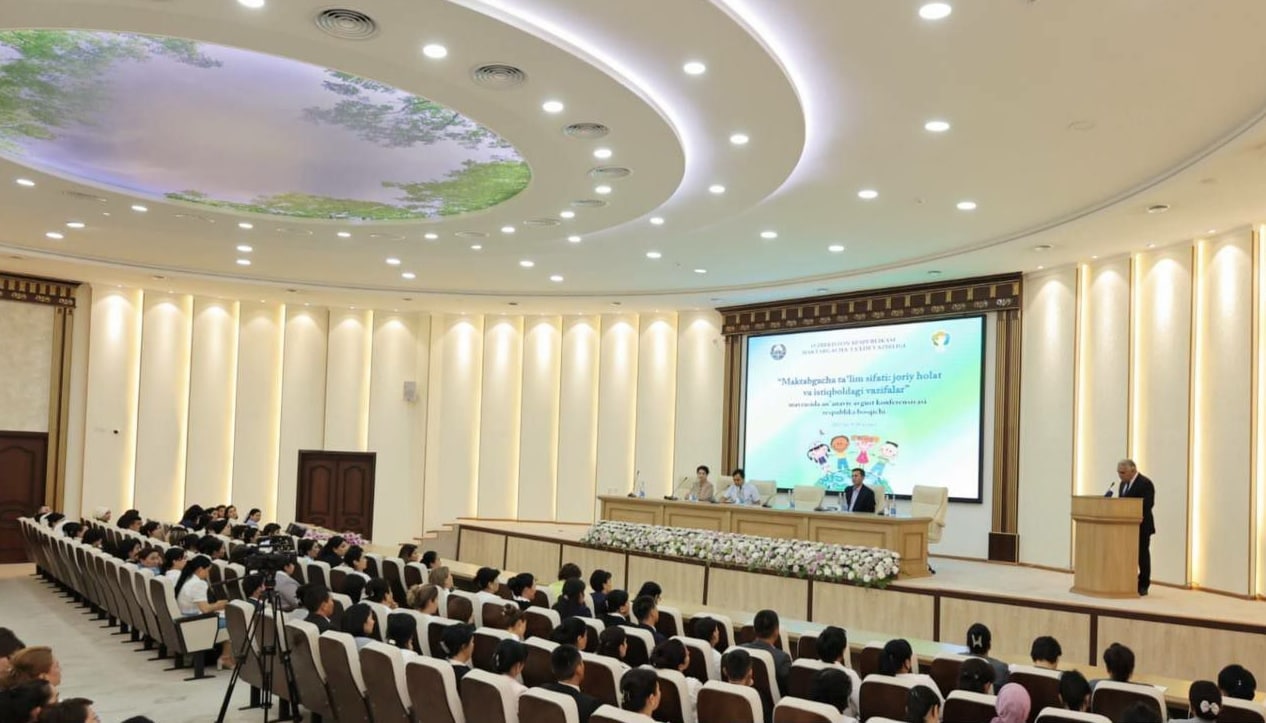 On November 14-16, 2022, the II UNESCO World Conference on Early Childhood Education will be held in Tashkent. According to the information posted on the electronic system of state procurement, the Ministry of Preschool Education has signed contracts worth about 20 billion soums with 5 companies for holding events within the framework of this conference.
In particular, on October 24, the Ministry of Preschool Education signed a contract worth 334 million soums with Asia Star Plaza LLC. According to the agreement, standard single rooms for 83 people will be provided from the Hampton by Hilton hotel from November 5 to 20.
On October 26, the ministry also signed a contract with Twins Creative and Entertainment LLC. For 227 million 400 thousand soums, the company will prepare one 5-minute video dedicated to the history of MPE for 154 million 640 thousand 500 soums, and 4 15-second videos for the LED screen for 72 million 772 thousand soums.
It is noted that a photo exhibition so-called "We are the children" will be held in the Humo arena as part of the November conference. A total of 3 billion 300 million soums will be spent on Wind Rose LLC for the preparation of this event.
On October 28, the ministry signed a contract worth 2 billion 300 million soums with Abdullayev Azam Khasanovich LLC for the organization and holding of events at the Congress Hall.
Also, according to the contract signed on November 2, Global Event and Construction LLC will be hired to decorate the interior and exterior areas of Congress Hall and Hilton on November 13-16 for the conference, and 12 billion 906 million soums will be spent on it.
In all the above contracts, the Ministry of Preschool Education is the customer, and they were signed by Deputy Minister Nodir Muslitdinov.
Kun.uz contacted the head of the ministerial press service, Mavluda Askarkhodjayeva, in order to get additional information about these contracts and this conference. He said that information about this can be given after the global forum.
"I don't know about financial issues at all, I can provide information about it only after the global forum. I have sent your questions to the relevant department, but the officials do not have time for it now, and at the same time they are busy with the issues of accommodating 1,500 guests," Askarkhodjayeva said.