This was discussed at a videoconference meeting held by Prime Minister Abdulla Aripov. The government has set goals for 2023 to increase the capacity of electricity networks, repair and modernize the gas infrastructure.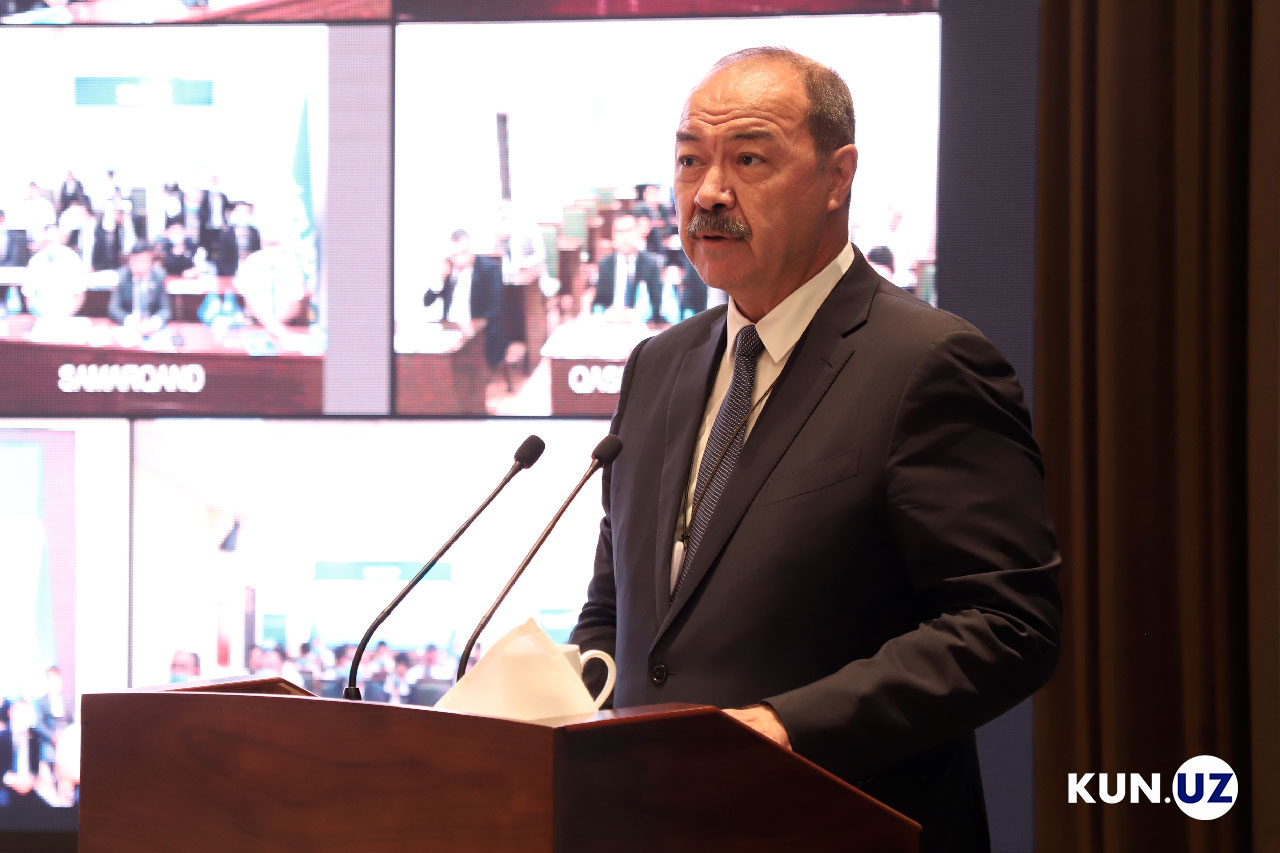 "Having drawn the right conclusion from the mistakes made in the winter season of this year, today we must take a completely new approach to preparing for the next autumn-winter season," Prime Minister Abdulla Aripov said during the meeting.
"Today, about 42% of all networks, including 39% of power transmission networks, 51% of substations and 35% of transformer points, have been in operation for more than 40 years.
Therefore, on the basis of the presidential decree, the government adopted a resolution to supply as soon as possible 299 transformers, 124.7 km of various cables, 186 tons of transformer oil for the stable and uninterrupted operation of the electrical networks of the Republic of Karakalpakstan, regions and the city of Tashkent.
In order to continue this work, ensure a stable supply of electricity, as well as further strengthen energy security, the Ministry of Energy, "Regional Electric Networks" JSC, the Ministry of Economy and Finance, having clearly defined financial sources, will submit the Program for Renovation and Modernization of Low Voltage Electric Networks for 2023-2024 to the Cabinet of Ministers for approval within 1 month," the official statement reads.
.
At the same time, the following tasks have been set for 2023:
• renewal of 817 km of roads, 11,000 km of low-voltage networks and 2,840 transformer points, increase in the capacity of main substations by an additional 1,325 MVA (responsible executives – "Uzbekistan National Electric Networks" JSC, "Regional Electric Networks" JSC);
• overhaul of 86 gas compressor units and 10 gas turbine engines (responsible executive – Uztransgaz JSC);
• overhaul of 151 km of gas pipelines, modernization of 114 electrochemical protection devices, renewal of 2,500 gas distribution points (responsible executive – Khududgaztaminot JSC).