The bodies of 4 more people were found under the ruins.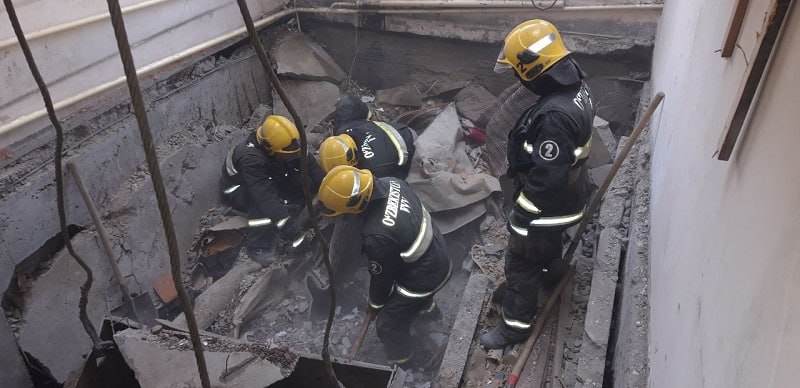 In Nukus, the bodies of 4 more people were found under the ruins of the gas-exploded house. According to the latest information of the Ministry of Emergency Situations (MES), the number of people killed in the tragedy is 5.
"On January 29, at around 16:15, an air-gas mixture flash occurred in one of the apartments located on the 4th floor of the 4-story building in the "Temir jol" mahalla, Nukus city. As a result of the kinetic strike, the building structures were partially damaged.
MES rescuers and employees of relevant agencies immediately arrived at the scene and conducted search and rescue operations.
On January 30, at 02:30, MES rescuers pulled out a 5-year-old girl who was trapped under the rubble with various degrees of injuries and sent her to the hospital for qualified medical care. Also, 30 minutes later, a body was found among the building constructions.
In the early morning, the bodies of 4 more citizens were found under the rubble, and the total number of dead people was 5," the Ministry said.
At the site of the incident, under the MES leadership, the work to eliminate the consequences of the incident continues.
Preliminary investigations are being conducted in connection with this situation.