Shavkat Mirziyoyev today visited the small industrial and business zone "Barkamol avlod" in Namangan.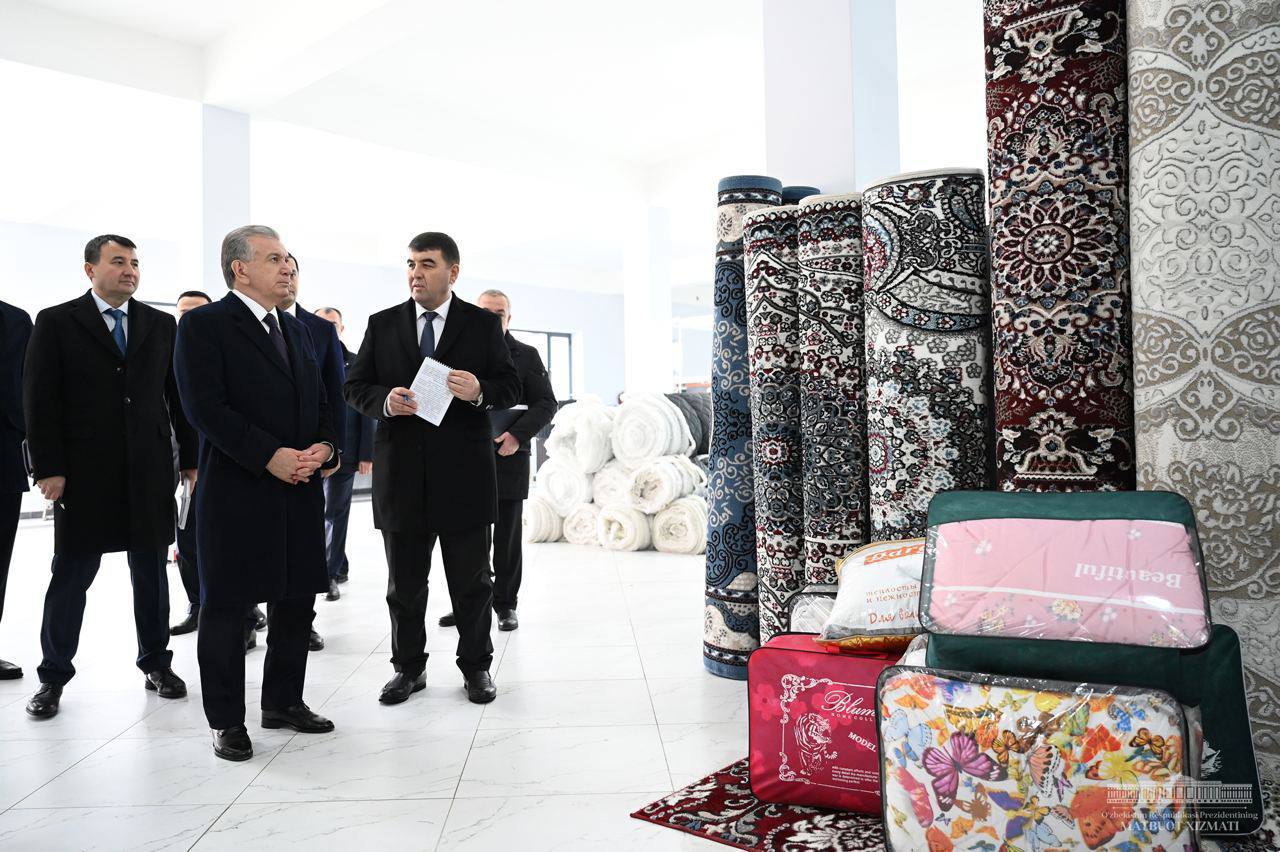 As the press service of the head of our state writes, technoparks and small industrial zones are being created in our country in order to support entrepreneurship. In Namangan region, the number of such complexes has reached 73.
There are many entrepreneurs and artisans in the "Barkamol avlod" mahalla. But they had to work from home, which limited their potential.
Therefore, next to the mahalla, an industrial complex with the necessary infrastructure was organized on an area of ​​10 hectares. 46 projects are being implemented here. Work has been completed at 18 enterprises, they have already begun their activities, and more than 2,000 jobs have been created.
The head of state got acquainted with the technological process at the "Master klass dizayn", "Sifat yog'och sanoat", and "Balance tex" enterprises.
The first enterprise produces 150 thousand units of leather shoes per year. "Sifat yog'och sanoat" is able to produce 1.2 thousand sets of furniture per year, and "Balance tex" - 400 thousand textile products. Young people and women from neighboring mahallas, who were previously unemployed, work and earn money in them. Products due to quality and affordability replaces imported analogues.
- We have industrious and energetic people. So, we created the conditions, and things went uphill. Now we need to help manufacturers reduce costs. Cost is a matter of entrepreneurial survival. If it decreases, it will be easier to export, the business will expand. Entrepreneurs will be able to hire more workers, President Shavkat Mirziyoyev said.
In other projects of the industrial zone, equipment is being installed. In general, it is planned to expand the production of ready-made clothing, leather goods, building materials, furniture, paper, food and chemical products. More than 6 thousand people living in "Barkamol avlod", "Yakkatut", "Yangikhayot", "Objuvoz", "Lola", "Chaman" mahallas will be provided with work.
Here, the President got acquainted with the exhibition of industrial products manufactured in Namangan. Instructions were given to develop, along with the advanced branches of beekeeping, jewelry, and horticulture.