On February 6 at 10:00, a trial will begin in the Bukhara regional court to consider a criminal case against 39 participants in mass riots in Karakalpakstan.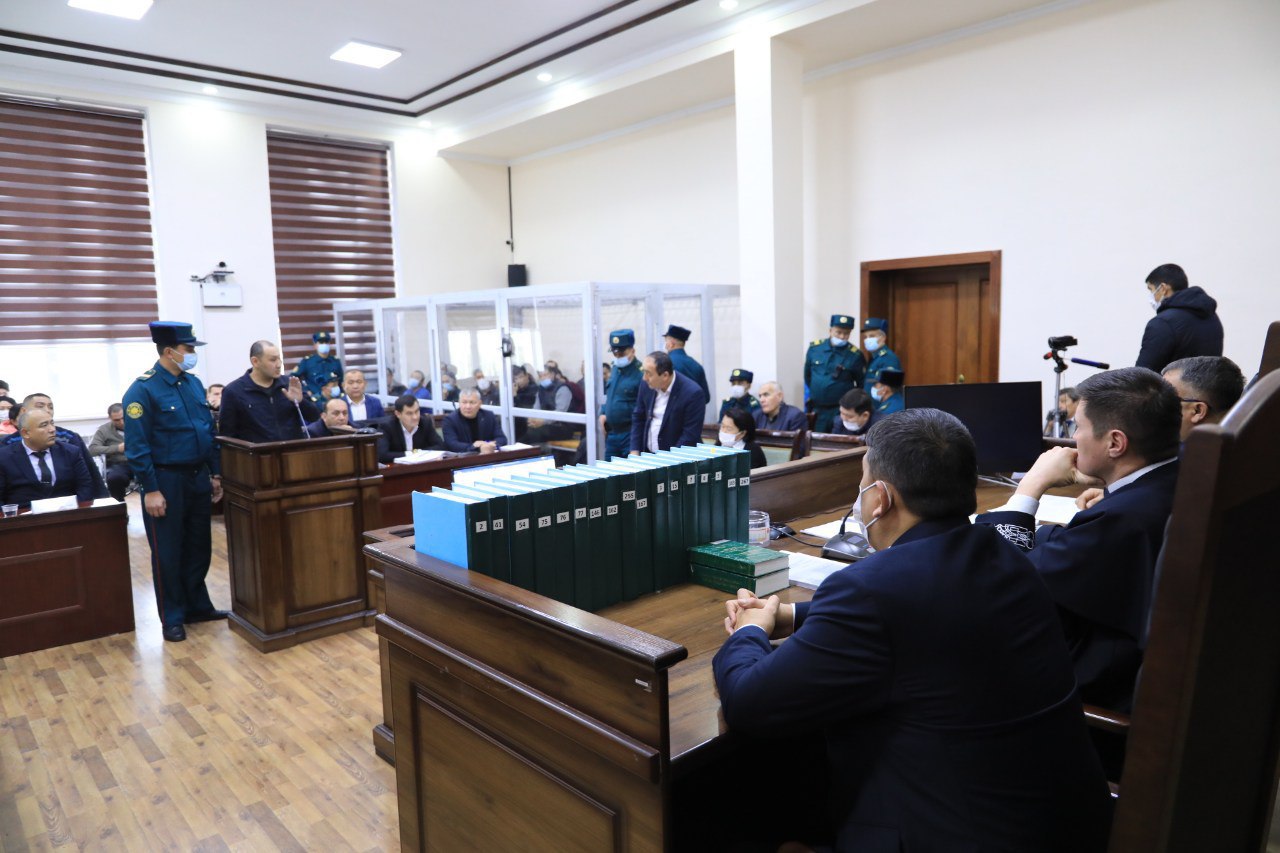 According to the press service of the Supreme Court, the case will be considered by the court of first instance chaired by Judge Dauletbay Razov.
Reportedly, A. Myrzambetov, D. Nadirbaev, P. Yesengeldiev, K. Eshjanov, M. Pirlepesov, A. Sariev, N. Bauetdinov, A. Sharapov, O. Mamutov, R. Dosymbetov, A. Allanazarov, N. Duisenbaev , K. Bekpolatov, R. Baimbetov, G. Bakhiev, I. Saparov, A. Omirzakov, N. Baylepesov, A. Jumabekov, N. Khabipov, Z. Pirjanov, Z. Tadjimuratov, O. Dosnazarov, T. Ismailov, I Polatov, Sh. Ashirbekov, D. Ramanov, R. Sultaniyazov, A. Khodjanazarov, E. Kanaatov, O. Kurbanov, R. Jumabaev, A. Nauryzbaev, N. Genjebaev, I. Aitmuratov, A. Esemuratov, K. Begaliev , M. Rakhmanov, A. Seitmuratov are accused of committing crimes under Articles 104 (deliberate grievous bodily harm), 166 (robbery), 244 (riots), 244-1 (production, storage, distribution or demonstration of materials containing a threat to public security and public order) and 247 (illegal possession of firearms, ammunition, main parts of firearms, explosives, means of explosions or explosive devices) of the Criminal Code.
In relation to all the above accused, a measure of restraint in the form of detention was applied.
It should be recalled that on January 31, in the Bukhara Regional Court, the verdicts were announced following the consideration of a criminal case against 22 defendants accused of committing riots in the city of Nukus on July 1-2, 2022. Among the defendants were a pensioner, a former criminal investigation officer, an insurance company specialist, farmers, teachers and entrepreneurs.
Earlier, it was reported that Dauletmurat Tadjimuratov, the organizer of mass riots in Karakalpakstan, was sentenced to 16 years. He will spend the first two years of his term in prison, and the rest in a strict regime colony.
In addition, the former administrator of the "Makan" online publication, Lolagul Kallikhanova, was released from the courtroom.