The first stage of the Tashkent aboveground metro and the subway from Kuylyuk to Sergeli connecting the Sergeli route is being built. There will be 7 stops in this 12-kilometer section. Currently, 5 stations of it, which stretched to the "Quruvchilar" block, were completed. The head of state visited this transport facility.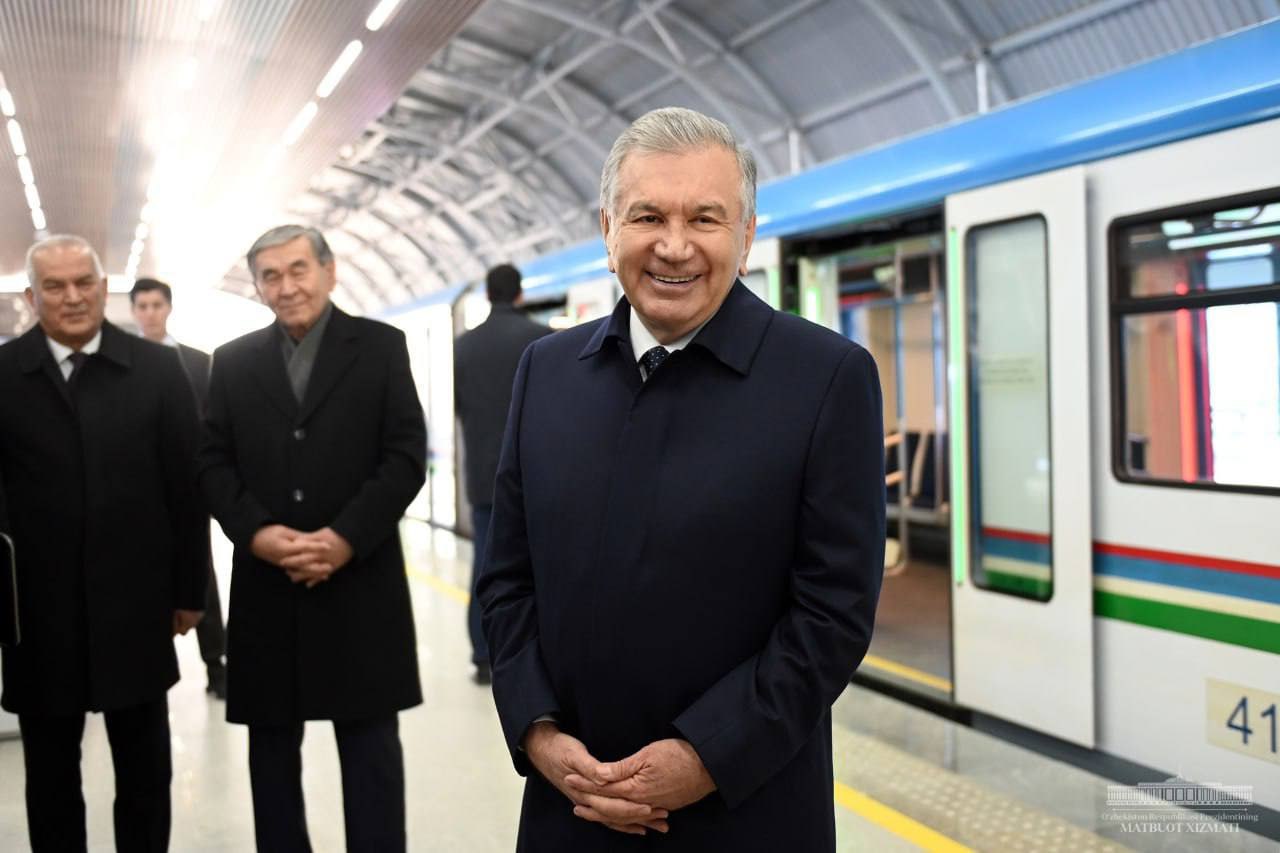 "We have gained experience in this regard in recent years. 7 subway stations were built in the direction of Kuylyuk and 5 stations in Sergeli. Earlier, 240,000 passengers used the Tashkent metro, but today it has exceeded 600,000. Our plan is 1 million passengers. If we did not start it in time, there could be a collapse in the city transport. Now we it is time to study alternative energy," Shavkat Mirziyoyev said.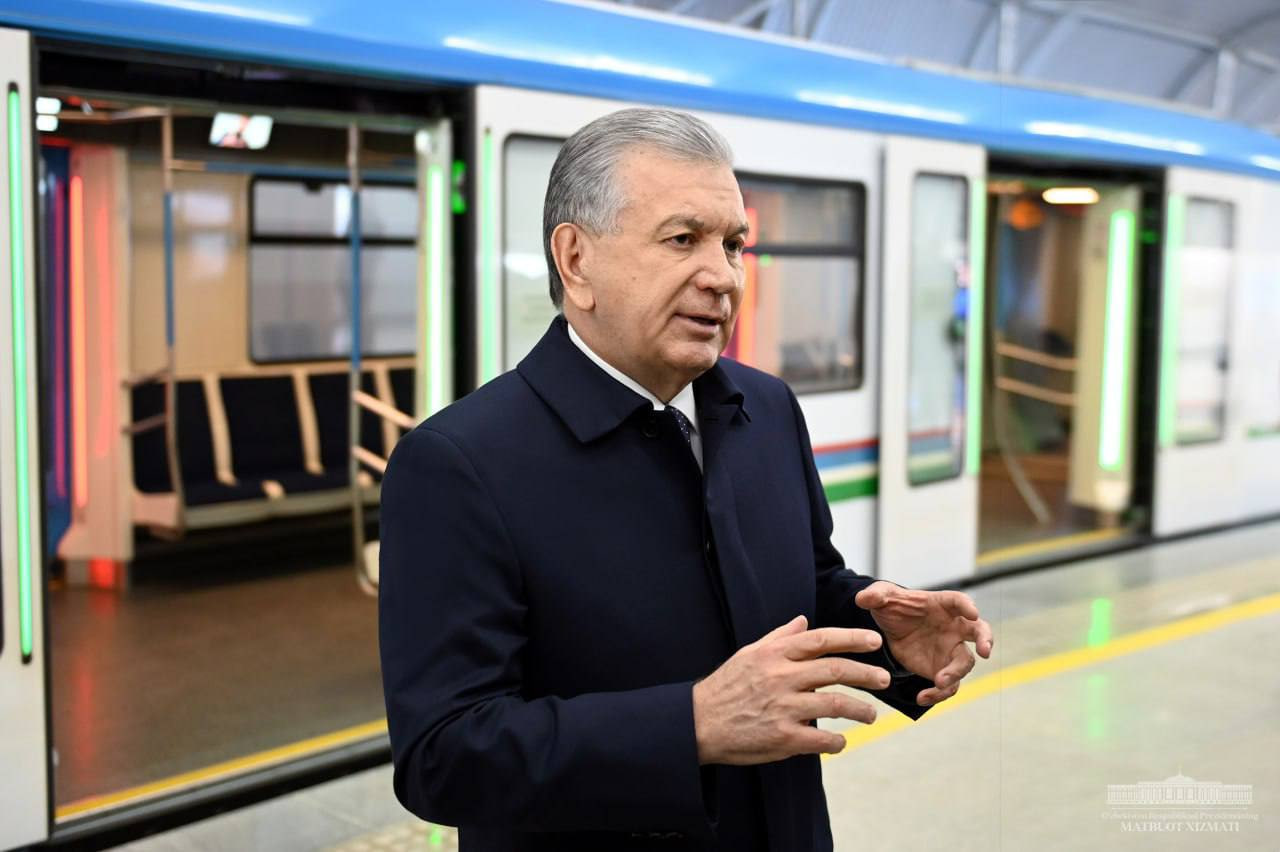 The President walked in the subway together with members of the public.
The nearly 4-kilometer metro line from "Quruvchi" block to Kipchak station will also be commissioned in the coming months. Thus, the travel time between Kuylyuk and Sergeli is 15 minutes. This route will have the capacity to serve about 40,000 passengers a day.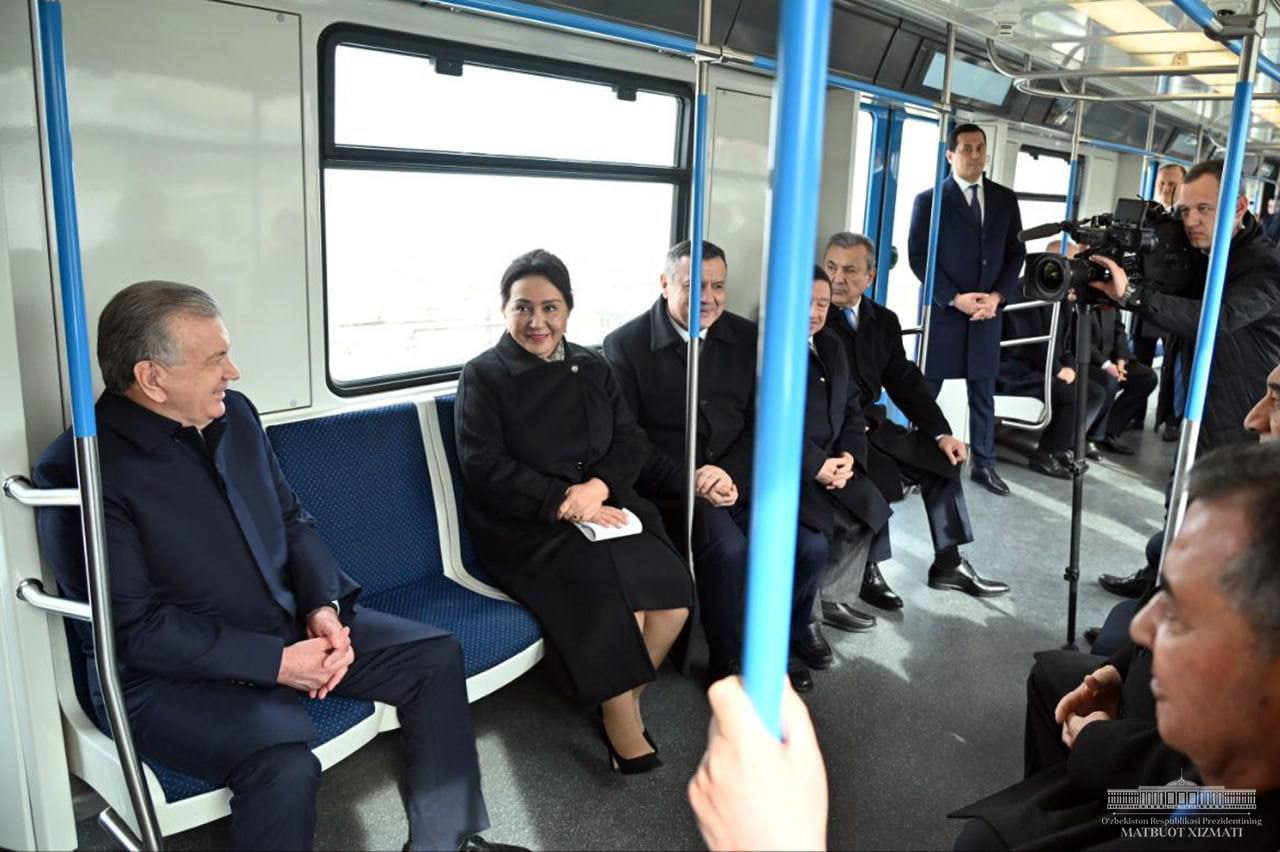 In return, the need for private vehicles will decrease and traffic jams will be eliminated. In particular, the daily number of cars moving on the Kuylyuk-Sergeli route may decrease to 40 thousand, and the traffic flow may decrease by 12%.
With the completion of this stage, the total length of the Tashkent metro will be more than 70 kilometers, and the number of stations will be 50. The number of daily passengers on the subway reaches 650,000. 245 new jobs will be created.