Today, February 8, the UN Refugee Agency and the Office of the United Nations High Commissioner for Refugees (UNHCR), with the support of the Government of Uzbekistan, sent 12 trucks with more than 48,000 blankets to Afghanistan.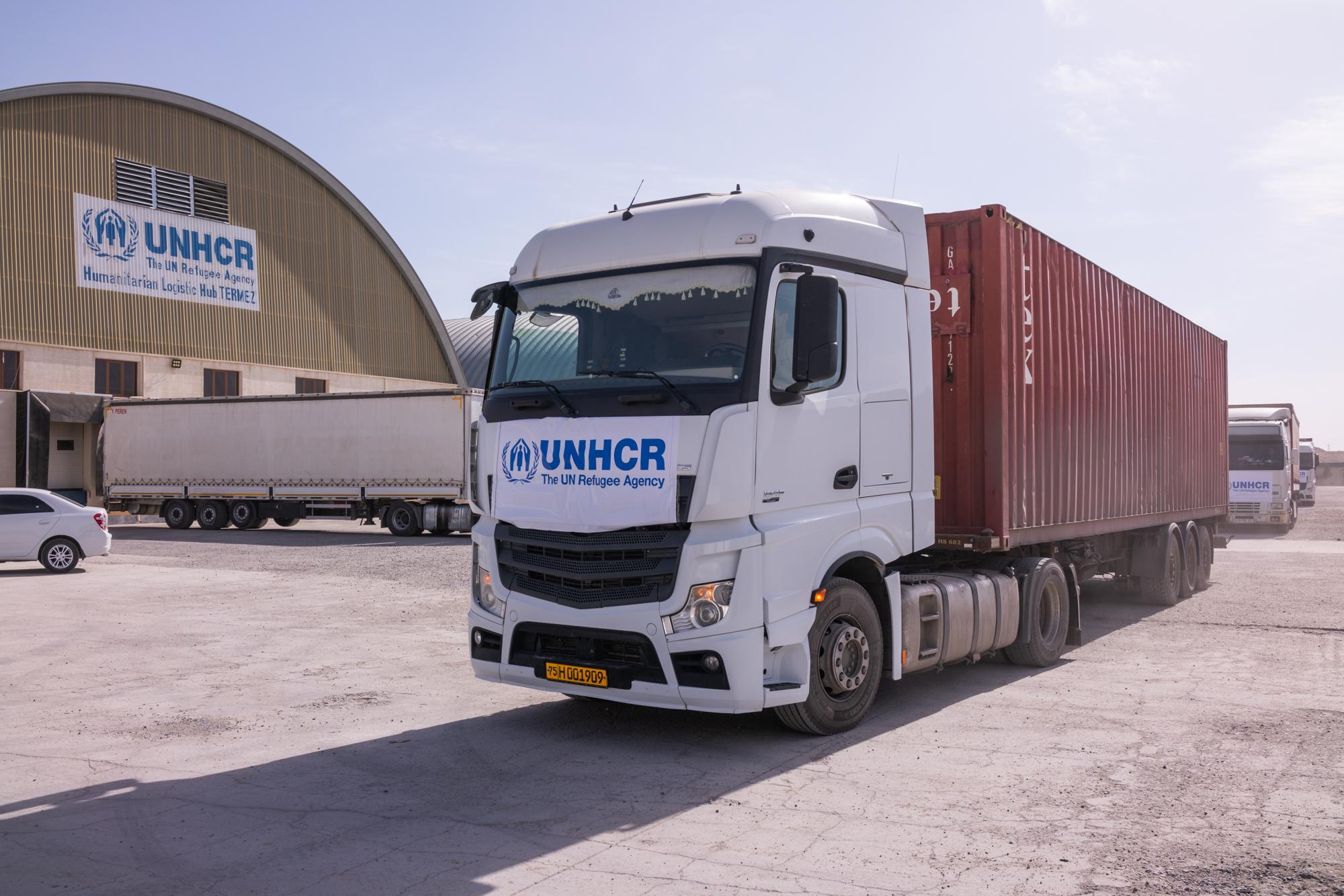 According to the press service of the Refugee Agency, the cargo was sent through the international multifunctional transport and logistics hub in Termez to provide vital assistance to internally displaced persons and other vulnerable people in Afghanistan during the harsh winter.
The center located in Termez at 2-kilometer distance from the Uzbek-Afghan border allows UNHCR to quickly restock its warehouses in the region and be more flexible in its humanitarian response.
"UNHCR, together with the Government of Uzbekistan, is making every effort to continue providing vital humanitarian assistance to the people of Afghanistan. This is very important, especially in this cold winter. With the support of the Government of Uzbekistan and local partners in Termez, UNHCR can rapidly respond to the urgent needs of women, children and men in Afghanistan," UNHCR Senior Adviser Frank Remus said.
The center in Termez serves as the main consolidation and dispatch point for assisting UNHCR operations in Afghanistan, Iran, Pakistan, Central Asia and beyond. In 2021-2022, the center sent 217 truckloads of relief supplies for displaced families and those affected by natural disasters such as floods and earthquakes. Critical household items shipped from the UNHCR Regional Humanitarian Logistics Center in Termez include sleeping mats, tarps, buckets, blankets, stainless steel kitchen sets, jerry cans and portable solar-powered LED lamps.
According to the Refugee Agency, in response to natural disasters such as the 2022 earthquakes in northwest Afghanistan (January), southeast Afghanistan (June) and east Afghanistan (September), as well as record summer floods in Afghanistan and in neighboring Pakistan, significant efforts were made to distribute relief items.
In 2022, UNHCR assisted 5.9 million people in all 34 provinces of Afghanistan through basic relief and material support, as well as legal protection and integration assistance.