Abdukodir Muminov, a blogger and author of the "Ko'zgu" Youtube channel, has been arrested in Uzbekistan on suspicion of fraud and extortion. At the end of December, he was beaten by unknown people.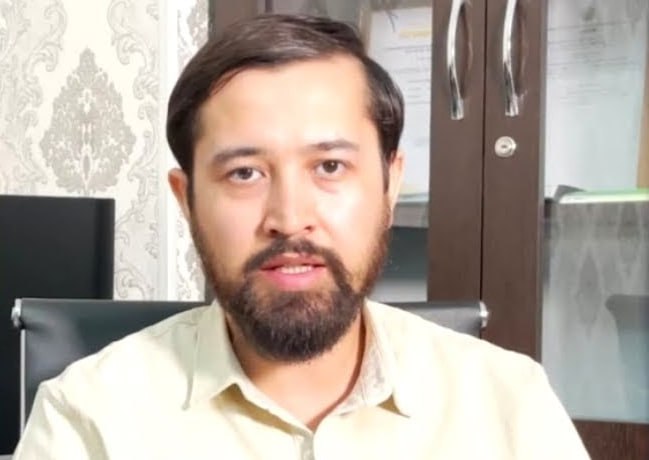 According to the MIA press service, earlier a citizen applied to the internal affairs bodies and asked to take measures against Abdukodir Muminov.
It became known that in October 2021, the blogger earned the trust of a man whose brother was being investigated by the Syrdarya regional police department. Abdukodir Muminov said that he would "solve the issue" and even put pressure on police officers. For his "services", he demanded $10,000. Later he received $3,800, did not fulfill the communication, and spent the money on his own needs.
In addition, in October 2021, Abdukodir Muminov prepared a negative video about the activities of one of the organizations in Jizzakh region. He demanded $70,000 for not distributing this video on his "Ko'zgu" Youtube channel. The blogger threatened that if the video spread on social networks, then a criminal case would be opened against the head of the organization.
According to the Ministry of Interior, the head of the organization provided law enforcement officers with an audio recording in which Abdukodir Muminov demanded money. He also asked to take action against the blogger.
As a result, Muminov was prosecuted under Articles 165 (extortion) and 168 (fraud) of the Criminal Code.
It should be recalled that at the end of December 2022 in the capital, unknown people beat up blogger and author of the "Ko'zgu" Youtube channel Abdukodir Muminov. Previously, he criticized the authorities and said that he plans to create a new political party.
Then the blogger said that there were about five attackers. They beat him with their hands, and hit his car with a bat. It also became known that his phone, video recorder from the car and a flash drive were forcibly taken from him. At the same time, the blogger received bodily injuries. According to him, he managed to escape from the scene.
The police department said that an investigative team had arrived at the scene. Five fingerprints and a bat were found at the scene. At the same time, the flash drive was confiscated in a procedural order in order to study the video recordings.
On the above fact, employees of the internal affairs bodies initiated a case under Article 164 (robbery) of the Criminal Code.