On February 9, Alexey Miller, Chairman of the Board of Gazprom, held a working meeting with Minister of Energy of Uzbekistan Jurabek Mirzamakhmudov and Minister of Energy of Kazakhstan Bolat Akchulakov.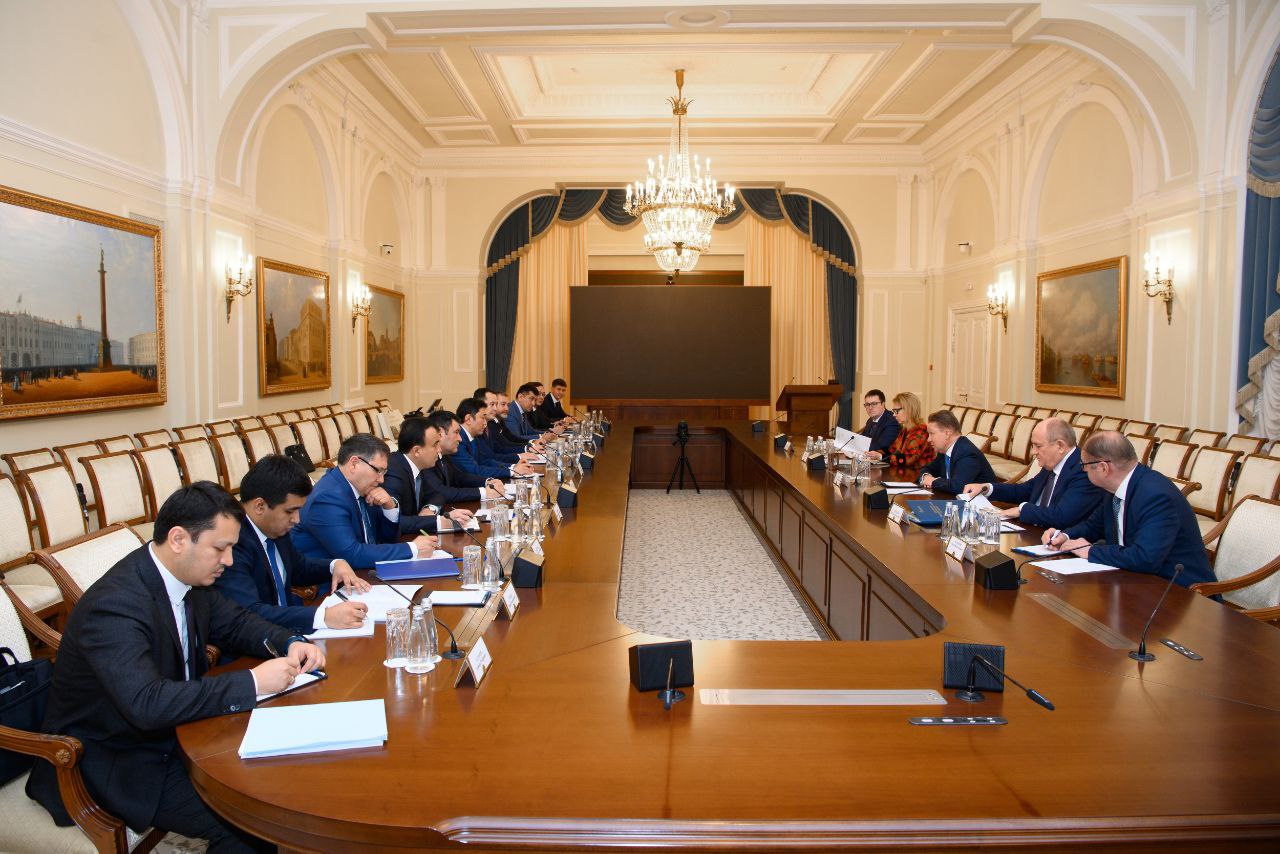 According to the press service of the energy company, the meeting participants discussed the possibilities of trilateral cooperation in the gas industry.
"In January 2023, Gazprom signed bilateral roadmaps for cooperation in the gas industry with the government of Kazakhstan and the Ministry of Energy of Uzbekistan," the report reads.
It should be recalled that on January 24, a working meeting was held between the Minister of Energy of Uzbekistan Jurabek Mirzamakhmudov and the Chairman of the Board of Gazprom PJSC Alexey Miller.
At the meeting, Jurabek Mirzamakhmudov and Alexey Miller signed a "roadmap" for cooperation in the gas industry.
Later, the press service of the Energy Ministry reported that in accordance with the signed "roadmap", a working group was created between the parties. It will take the technical measures necessary for the transit of Russian gas through the CAC gas pipeline passing through the territory of Kazakhstan and Uzbekistan. After the working group technically completes all the work, the main conditions for the supply of natural gas will be discussed.
It is noted that the negotiations and the "roadmap" are aimed at supplying natural gas to the domestic market in the required volumes while fully maintaining ownership of the existing gas transmission system of Uzbekistan.
The head of the Ministry of Energy, Jurabek Mirzamakhmudov, also commented on the "roadmap" drawn up with Russia on the issue of gas imports.
"This is a roadmap that provides for measures to import natural gas from Russia. That is, we will study the technical conditions, and then, based on technical capabilities, if we agree on commercial prices, we will consider gas imports from Russia.
After gas enters the pipeline, we will distribute it to all consumers – residents and industrial enterprises. Yesterday we gave explanations to journalists and showed the main content, neither privatization, nor the management of the gas transportation system is out of the question.
Earlier, I spoke about the gas coming from Turkmenistan to China. There is a coordinating committee on the territory of Uzbekistan, Turkmenistan, China and Kazakhstan, which together will work out all the technical possibilities," the minister said.