As part of the visit of the Pakistani delegation to Tashkent, the Minister of Investment, Industry and Trade of Uzbekistan Laziz Kudratov met with the Minister of Finance of Pakistan Ishaq Dar.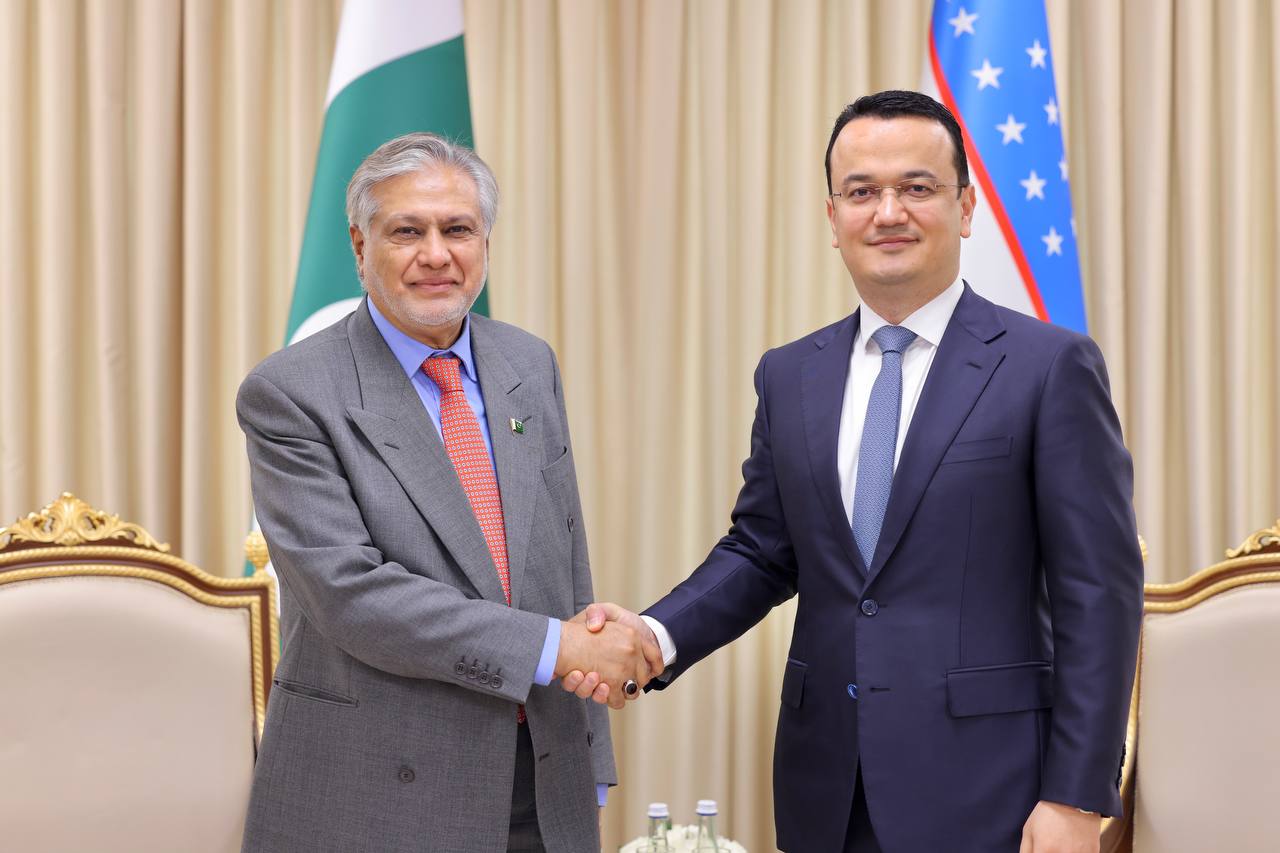 During the talks, prospects for the development of bilateral cooperation in such priority areas as transport and logistics, the growth of mutual trade, investment and industrial cooperation, and banking were discussed.
Further measures were considered to increase the volume of Uzbek-Pakistani trade, which reached $240 million in 2022. The parties mutually supported the adoption of specific measures to accelerate the practical implementation of the agreement on preferential trade and the diversification of transport corridors in order to create prerequisites for increasing the volume of mutual trade.
At the meeting, an agreement was reached to accelerate the progress of the project for the construction of the Trans-Afghan railway. Among other agreed measures is an increase in the volume of multimodal cargo transportation, the creation of terminals in the territories of both states for further joint export of products to the markets of third countries.
The possibilities of expanding interbank relations were also discussed. An agreement was reached to take measures to introduce a mechanism for SWAP operations between central banks, to develop correspondent banking relations between financial institutions of the two countries.
Following the meeting, the parties expressed their firm commitment to further deepening and expanding cooperation in all discussed areas of bilateral cooperation.