A meeting was held at the Ministry of Foreign Affairs with the newly appointed Ambassador of the Netherlands Andre Carstens, a Kun.uz correspondent reports.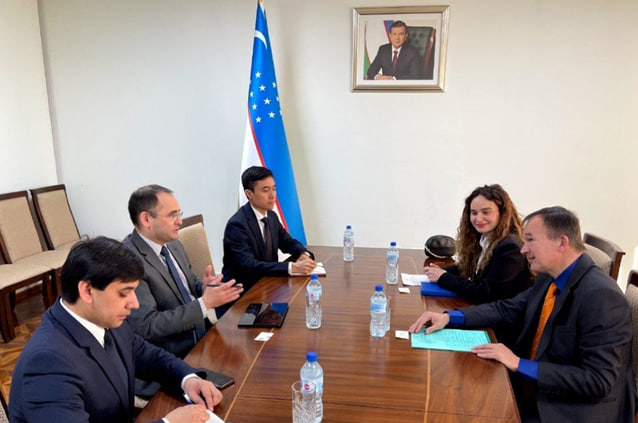 The meeting discussed the current state and prospects for the development of Uzbek-Dutch relations, as well as the possibility of expanding the bilateral agenda.
The Dutch diplomat praised the large-scale reforms, changes and rapid development in all aspects that have been implemented in Uzbekistan in recent years.
The parties expressed interest in establishing mutually beneficial relations in the political, trade-economic and cultural-humanitarian spheres, strengthening the legal framework for cooperation.
The Ambassador emphasized that about 30 large Dutch companies will take part in the upcoming agricultural exhibition "AgroWorld Uzbekistan 2023".
Following the meeting, it was decided to organize an exhibition of the Dutch artist Ronald Kleer, who lives in Uzbekistan, in May this year, prepare proposals for cooperation in the field of agriculture, and explore the possibilities of expanding interuniversity cooperation.