One of them is a foreigner and has illegally used mining crypto-asset devices.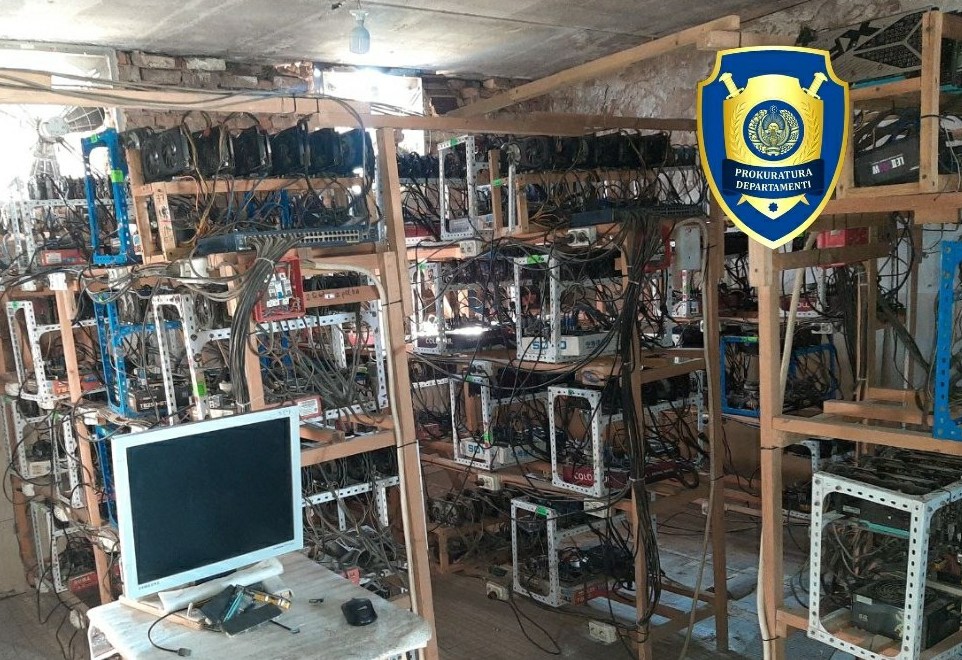 According to the Information Service of the PGO Department for Combating Economic Crimes, the Nurafshon city department held an operative event in cooperation with the SSS Department and the DIA of Tashkent region.
During the event, when the non-residential building located in the "Oybek" mahalla (belonging to the citizen A.U.) was inspected, the citizen of a foreign country Y.S. and local citizen B.R. arbitrarily connected 127 sets of mining crypto-asset devices in this building to the public power grid. As a result of their illegal use of electricity and natural gas, they caused 1.5 billion soums of damage to the state interests.
On this fact, a criminal case has been initiated under Article 169 (theft) and Article 185-2 (violation of the rules for the use of electricity, thermal energy, gas, and water supply) of the Criminal Code. Investigations are underway.