Ismatulla Ergashev, the Special Representative of the President of Uzbekistan for Afghanistan, met with the Ambassador of Pakistan, Ahmad Farooq.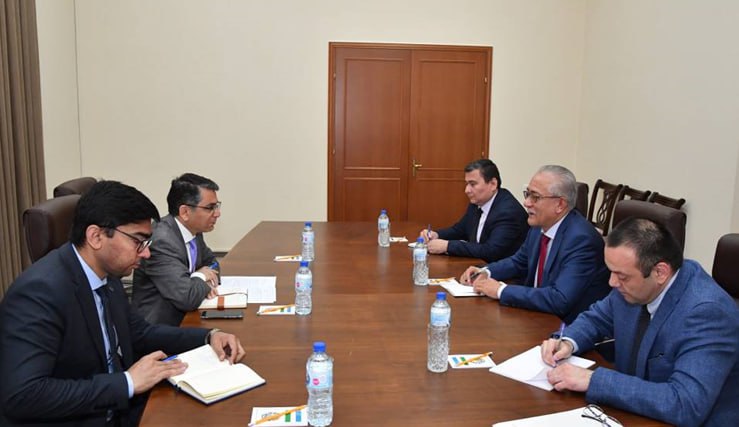 At the meeting, the parties discussed in detail the current situation in Afghanistan and the efforts of the two countries to expand cooperation in the Afghan direction, the MFA said.
The Pakistani ambassador emphasized the important role of Uzbekistan in establishing long-term and stable peace in Afghanistan, as well as involving the country in regional integration processes.
The sides also considered the transport and communication projects being implemented in Afghanistan, in particular, the construction of the Termiz – Mazar-i-Sharif – Kabul – Peshawar railway.