It was said that some foreign banks, which have increased control over compliance with sanctions, do not believe that Uzbek banks have sufficiently checked their customers.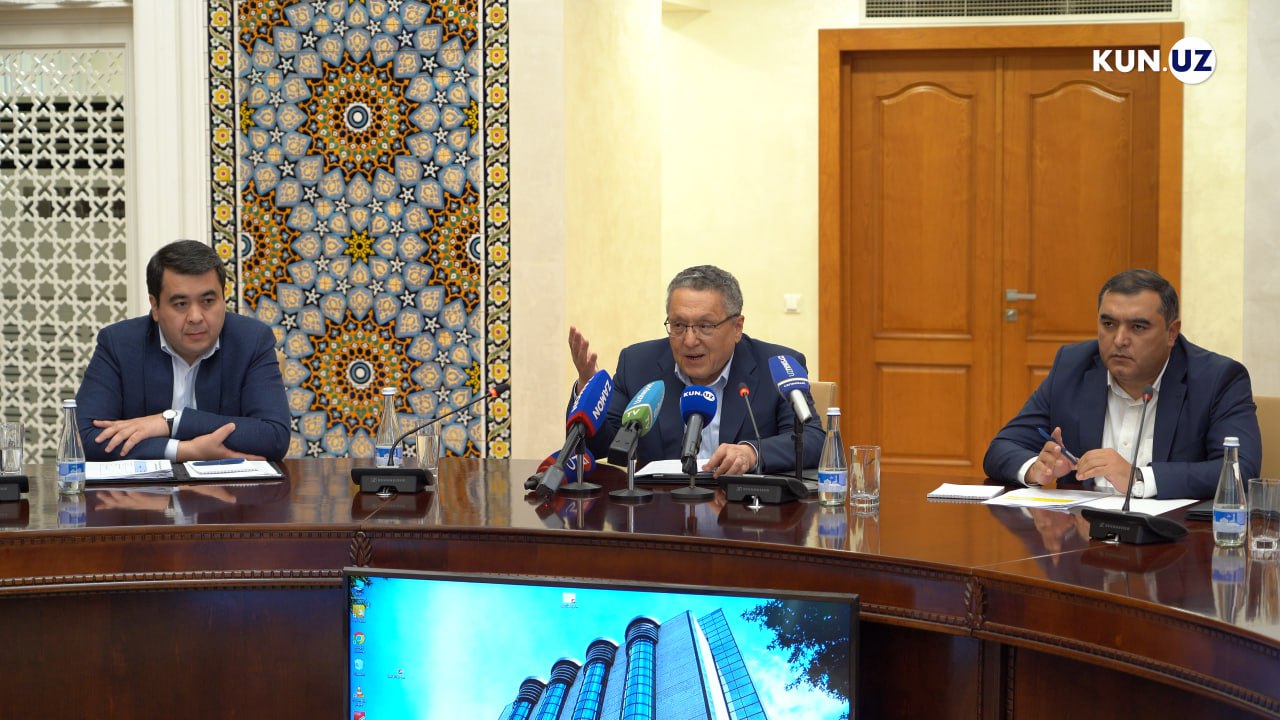 The Central Bank of Uzbekistan commented on some restrictions on currency exchange of business entities. The new restrictions, which were due to come into effect on September 18, were earlier lifted after public protests.
According to the Ministry of Finance, the Bank Supervisory Committee made a decision on September 15, 2023 to ensure transparency in currency operations and improve monitoring of these operations based on legal requirements.
It is noted that in recent days foreign partner banks have been receiving appeals to commercial banks in Uzbekistan to strengthen KYC (Know Your Customer) requirements when making payments related to currency transactions and to stop making money transfers from other banks.
Speaking about this at the press conference on September 16, the deputy chairman of the MB, Behzod Khamroyev, said that foreign banks do not believe that the Bank of Uzbekistan thoroughly checked its client within the framework of the sanctions compliance requirements, as a result, the payments of entrepreneurs "hang out" and do not go to the accounts of their partners abroad.
"In this regard, and in order to properly keep accounts of foreign exchange transactions and to implement the necessary monitoring measures over them, it was determined that business entities should conduct foreign exchange operations related to foreign currency purchase operations through the banks where the main account is opened," the regulator's official report reads.
It is noted that such a practice currently exists, and it is established that currency transactions related to capital movements are carried out through the main accounts of clients (No. 2536, December 17, 2013).
"At the same time, it was noted that, according to the requirements set forth in the regulations for the implementation of foreign exchange operations in the Republic of Uzbekistan (No. 3281, August 31, 2020), foreign currency sales operations to economic entities will be carried out based on the conclusions of structural divisions (expert groups) established in banks.
This decision of the Banking Supervision Committee does not provide for restrictions on the purchase of foreign currency and other currency transactions of economic entities.
In addition, this decision was made due to the limitations of the ability to properly verify compliance with sanctions and compliance regulations at banks servicing secondary accounts.
However, taking into account the proposals and objections expressed by the mass media and business entities, the decision regarding the need to transfer currency operations of business entities through the banks where the main account was opened was canceled," the Central Bank said.
It was added that commercial banks have been given appropriate instructions on the proper fulfillment of established compliance-control requirements when providing services to clients through secondary accounts.