802 license plates sold through UZEX online auctions within a week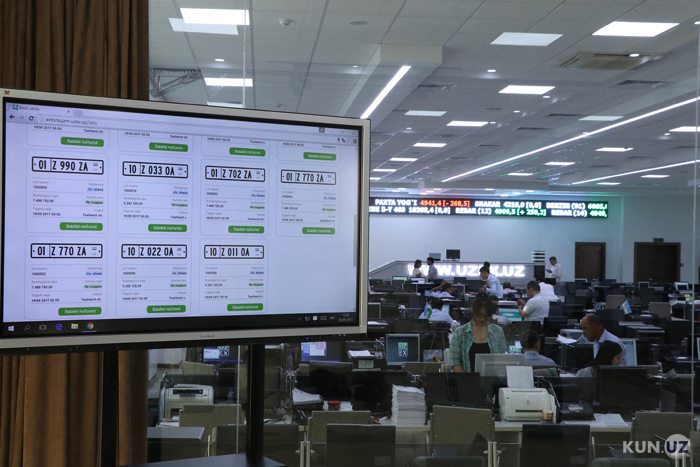 For the period from November 26 to November 30, 802 license plates were sold through the UZEX online auction. The total amount of sold state license plates exceeded 2.7 billion sums, the press service of the exchange said.
As a result of competitive bidding, 20% of transactions were made on premium class registration plates, while second (48%) and third (32%) category numbers made up the rest.
Most active buyers were motorists of Tashkent city and Tashkent region. Their share in the transactions amounted to 23%. The next position was taken by motorists of Fergana and Andijan regions with a share of 15% each. The third place belongs to Samarkand region drivers with a share of 10%. The cumulative share of the remaining regions was 37%.